'We easily work with Assad, US & others as we don't change our position' – Putin in new documentary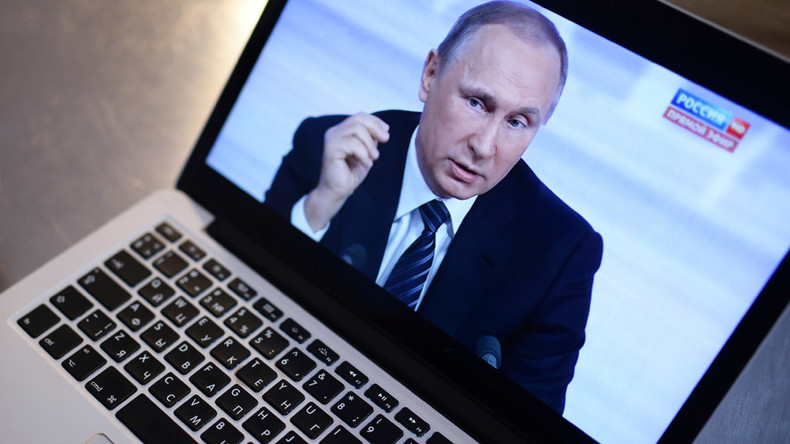 Russia easily works both with Syrian government and the US as well as with Saudi Arabia and other Arab countries because it does not change its stance, President Vladimir Putin said in a forthcoming documentary about the emerging world order.
The upcoming documentary is to focus on "the new world order, where the world is heading, what awaits us all and in what future our children will find themselves in," Vladimir Soloviev, Russian journalist, TV presenter and the author of the film told Rossiya 1 TV channel.
The crew was filming the documentary for several months, visiting many countries for dozens of interviews. Serbian film director Emir Kusturica, former IMF head Dominique Strauss-Kahn, former Pakistani President Pervez Musharraf and the WikiLeaks founder Julian Assange are all to appear on the screen. But, according to Soloviev, it is the interviews with Putin that are "a crucially important" part of the documentary.
"The interests of the European countries lie in joining their efforts both in economy, in politics and in fight against terrorism. [They lie] in joining the efforts with Russia," Putin said in one such interview. Rossiya 24 TV channel showed a preview on Saturday.
"We are not going to stick out our bottom lip over the sanctions. We are waiting. Waiting for everyone," Russian president added.
"Speaking about the Syrian crisis, we easily work both with President Assad and the US… as well as with our friends from Saudi Arabia and other Arab states. Why? We… do not change our position," Putin also said.
The latest interview with Putin featured in the documentary was recorded just after his annual press conference on Thursday.
In the meantime, another Russian documentary, "President," focusing on Vladimir Putin's 15 years in power and first aired by Rossiya 1 TV channel on April 26, was shown on Italy's Rete 4 channel on December 7.
'President' was not the only high-profile documentary featuring exclusive interviews with Vladimir Putin that was aired by Russian TV so far. In a film titled, "Crimea: The Road Back Home," the Russian president gave some insights into the process of Crimea's reunification with Russia.
READ MORE: 'We did what we had to do': Putin opens up on Crimea reunification plan
In the documentary about Crimea, Putin also said that the US was behind the coup in Ukraine, adding that Russia was well aware of this.
You can share this story on social media: