Putin's 15 years in politics: 'President' doc to feature never-seen-before footage
Published time: 20 Apr, 2015 14:02
Edited time: 20 Apr, 2015 16:12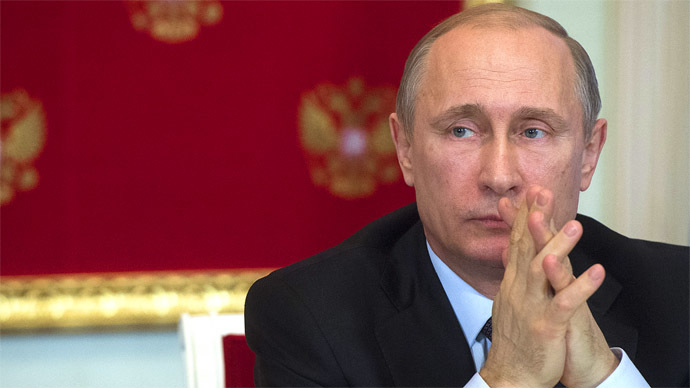 An upcoming documentary - 'President' - dedicated to Vladimir Putin's 15 years in power promises unique videos, revelations on the backstage workings of Russian politics, and a human touch to politics.
The documentary is built around the president's interview spanning his whole period in power. Apart from that, the film's creators announced it will feature footage filmed by Putin's personal cameramen and conversations with other top politicians in the past two decades.
Several trailers have been released, allowing for a sneak preview of what's to come in the full movie. In one, Putin said he was disappointed by how Russia was seen by foreign powers. "I sometimes think they only like Russia when they have to send us humanitarian aid."
READ MORE: Vladimir Putin steals the show in TIME 100 reader's poll
The movie is also expected to show a more personal touch: when asked what he found to be the most harrowing experiences of his time in power, he named the "horrible terror attacks" in Beslan and Moscow in the early 2000s.
It will also feature a look into the underbelly of Russia's internal politics of the late 1990s and early 2000s. "Russia was run by a mighty oligarch cooperative," the TV host says in one of the trailers, referring to the period when Putin initially came to power. "They were looking at you and thinking: we are about to eat you. How did you manage to bring those wolves to heel?" The video cuts with the president smiling and saying: "I used different means."
The author of the documentary said the Russian president made a confession that working as the head of state leaves absolutely no time either for family or for a personal life, so he frankly said he doesn't like the president's job at all.
The documentary will be aired by Russia 1 TV channel on April 26.