Lavrov-Kerry meeting gives people giggles, as security detail caught wearing winter hat (VIDEO)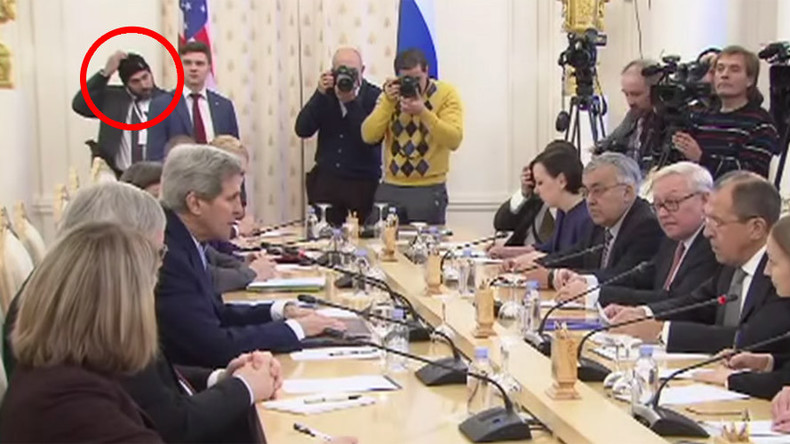 Puzzling footage has emerged of the recent high-profile meeting between US Secretary of State John Kerry and Russian Foreign Minister Sergey Lavrov in Moscow. An unidentified member of the security detail was caught wearing a winter hat, before finally disposing of it.
As the two counterparts exchanged views on Syria, the spread of ISIS and other pressing international matters, the bearded guard stands motionless, with every reporter focused on Lavrov and Kerry, except the one camera that was not.
Another security staffer, who appeared to be the bearded giant's superior, quietly walks over, with his back turned to him, and somehow manages to relay the message that something resembling a rolled-up balaclava is not the way to go on such occasions.
Exactly whose security detail this was remains a mystery.