X-mas in your brain: Danish researchers locate 'Christmas spirit' neuron network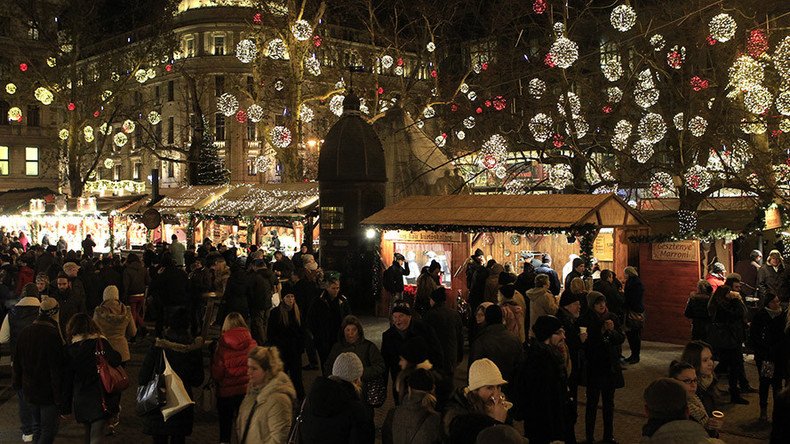 Danish scientists have pinned down what they called a "Christmas spirit network" in people's brain which is activated by mere images associated with the holiday.

The Danish team of scientists from Rigshospitalet, a hospital affiliated with Copenhagen University, studied 20 people. Ten participants were ethnic Danes who celebrate Christmas. The remaining ten who don't celebrate the yuletide included Pakistani, Indian, Iraqi or Turkish expatriates and also people of Pakistani descent born in Denmark.
The participants were shown 84 images, each displayed for two seconds. Six pictures in a row were devoted to Christmas and the next six were just everyday images without any references to festive trees, chestnuts roasting on an open fire, candy canes, or mistletoe.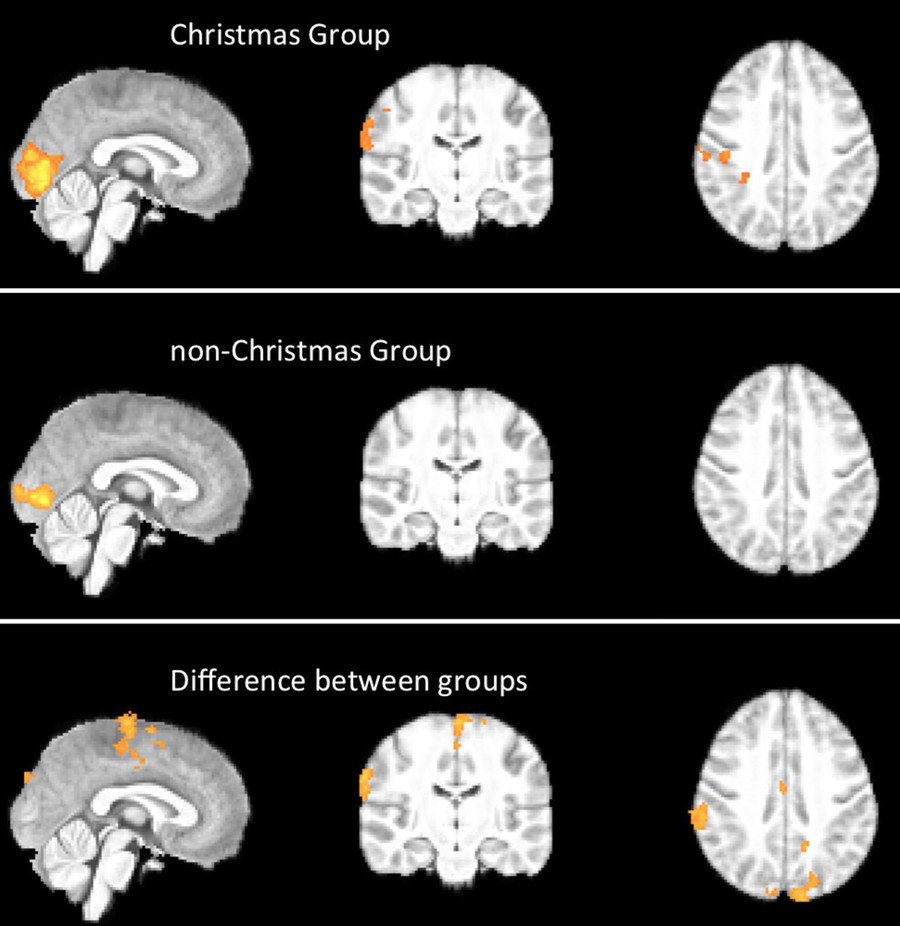 With the help of functional magnetic resonance imaging (fMRI), the scientists studied which parts of brain were activated by the images. The results showed that people from the "Christmas group" had more brain areas activated by the X-Mas pictures than people from the other group.
Based on the results of the research, the scientists revealed a "Christmas spirit network" exists in some parts of people's brains – the cerebral zones responsible for having fun at this holiday.
These included the left primary motor and premotor cortex, right inferior and superior parietal lobule, and bilateral primary somatosensory cortex. These areas have been associated with spirituality, somatic senses, and recognition of facial emotion, among other things.
The researchers were apparently targeting quite a specific group of people – the Ebenezer Scrooges and the Grinches of this world.
"Millions of people are prone to displaying Christmas spirit deficiencies after many years of celebrating Christmas. We refer to this as the 'bah humbug' syndrome," the team writes.
The Christmas spirit is commonly described as feelings of joy and nostalgia mixed with associations of celebration, gifts, good food, and time spent with your loved ones.
"Accurate localization of the Christmas spirit is a paramount first step in being able to help this group of patients," the study, which was published in the British Medical Journal on December 16, says.
"Although merry and intriguing, these findings should be interpreted with caution," the researches said ominously, while calling for further research.
You can share this story on social media: