EU to prolong anti-Russian sanctions for 6 more months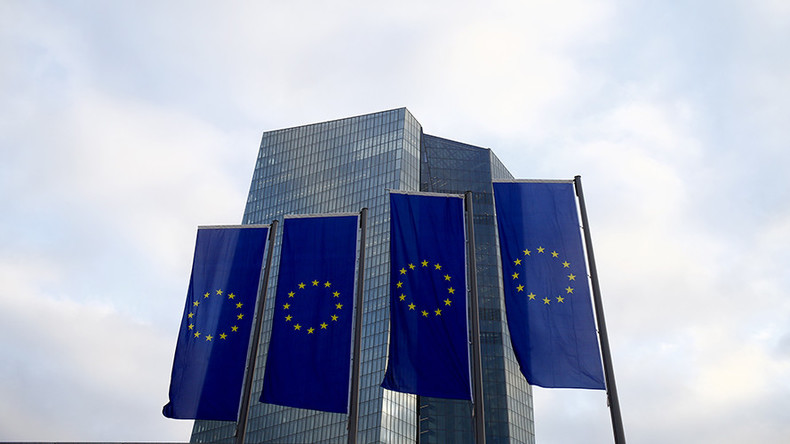 The European Union has prolonged its sanctions against Russia for another six months with no changes to the list. Russia's economic minister said they would not affect the country's economy.
The extension of anti-Russian sanctions until June 31, 2016 was agreed upon by the envoys of the EU member-states in Brussels on Friday. Formally, the decision becomes final at noon (11am GMT) on December 21, unless any of the member states raises objection.
EU President Donald Tusk said earlier that he expected the sanctions to be prolonged.

"This will be the direct consequence of the March European Council conclusion, according to which the duration of the restrictive measures against the Russian Federation should be clearly linked to the complete implementation of the Minsk agreements," he wrote in a letter addressing the leaders of the EU countries, as quoted by Reuters.
However, the motion was passed by the EU leaders at the summit in Brussels on Friday without any debate or discussion, TASS reports, citing a source close to the EU Council.

Russian Minister of Economic Development Aleksey Ulyukaev said Moscow was not surprised by the move, adding that it would not affect Russia's economy.

"That was an expected decision; we have not heard anything new. This will by no means affect Russia's economy," Ulyukaev said as quoted by TASS.

Italy had initially delayed the decision, demanding the issue of sanctions be talked over rather than just rubber-stamped, as it "deserved a political discussion."
Meanwhile, more and more European politicians have become increasingly skeptical about the sanctions, pointing out that they have proven to be politically ineffective and economically harmful for both Russia and European countries.

"We realize that all these sanctions are harmful to both Italy and Europe. They are disaster and total madness. We want to eliminate them as much as Russia does because it is stupid to go back to the Cold War in 2015," Matteo Salvini, a member of the European Parliament from the Italian Northern League (Lega Nord) party, told RT.
READ MORE: Italy delays EU decision on Russia sanctions: 'Surprise, positive development'
A French lawmaker, Thierry Mariani, even drafted a resolution calling for the lifting of the anti-Russian sanctions and presented it to his country's parliament.

"I submitted a resolution to the French parliament for [several] reasons. Firstly, because sanctions are not politically effective. Secondly, they are harmful economically both for Europe and Russia. We are acting against our own interests," Mariani told RT.
"Thirdly, because we believe that the situation has changed, as France and Russia both suffered from terrorism," he added.

The sanctions were imposed on Russia by the EU in August of 2014 over the country's alleged involvement in the conflict in Ukraine, as well as its reunification with Crimea.
The sanctions, which target Russia's financial, energy, and defense sectors, as well as some government officials, businessmen, and public figures, have been repeatedly broadened and extended since then.