Germany's BND works with Assad's secret service – report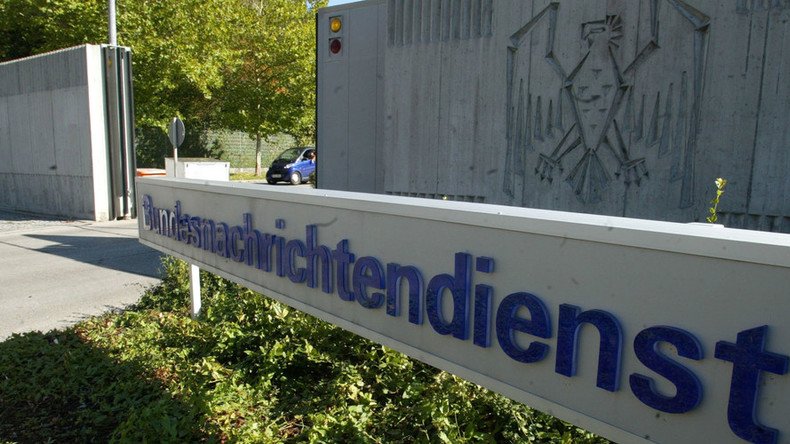 Amid US-led Western opposition to Syrian President Bashar Assad staying in power, the BND is in touch with Syrian intelligence to swap information on Islamist militants, a German daily claims, citing sources who talk of the spy agency's willingness to open a station in Damascus.
Quoting an unnamed source, Bild said agents of the BND, Germany's intelligence service, traveled to Damascus several times, with the visits including discussions about information exchanges with their Syrian counterparts.
This is reportedly due to a need to exchange information on Islamist extremists and plans to establish a direct communication line in case of a crisis situation, such as a German pilot being shot down over Syrian territory.
The BND is also willing to set up a station inside the shuttered German embassy and deploy a liaison officer and several agents using closed German embassy's facility in Damascus, the daily reported Friday.
Neither the German government nor the secret service has commented on the report.
"I can't comment on operative details of the BND's work," German government spokeswoman Christiane Wirtz told reporters, according to Deutsche Welle.
Earlier in December, Berlin authorized deployment of 1,200-strong contingent and 6 Tornado reconnaissance jets to combat Islamic State (IS, previously ISIS/ISIL) militants as part of the US-led coalition. Prior to the approval, German Defense Minister Ursula von der Leyen told ARD television: "The top line is: there will be no cooperation with Assad and no cooperation with troops under his command."
"There will be no future with Assad," she said.
To strengthen the task force, the Bundeswehr may also deploy an additional unit of its elite Kommando Spezialkräfte (KSK) to Syria "in case of emergency," whose possible missions on the ground could include, among others, rescue operations to extract downed Tornado pilots.
READ MORE: Germany commits to anti-ISIS coalition, rules out cooperation with Assad


You can share this story on social media: