Heart of the action: RT360 panoramic video mobile app launched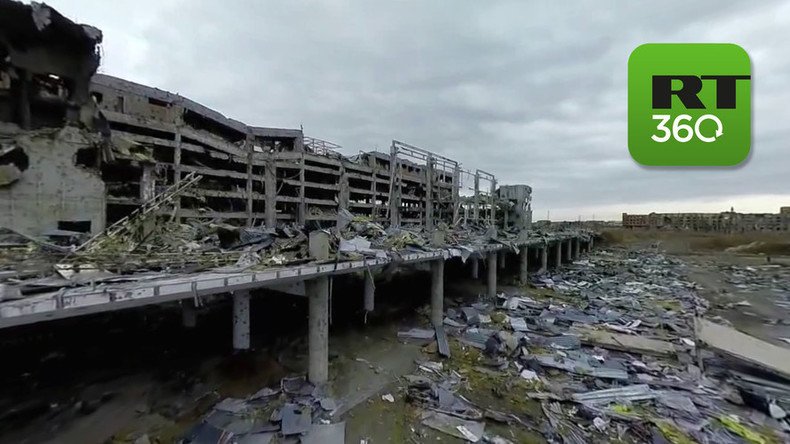 RT has launched RT360 mobile panoramic video application that can literally take you inside a news story. The app is available for downloading at Google Play and AppStore.
Can't imagine how it works? Just watch this 360 panoramic video of the war-ravaged city of Donetsk in eastern Ukraine, at the center of the conflict between the Kiev government forces and the militia of the breakaway region. This first RT 360 video titled 'Donbass 360: The devastated heart of Europe' was recorded by drone in the city, which bore the brunt of hostilities. Scroll up, down left or right to see the full extent of the damage inflicted on Donetsk Airport, once host to hundreds of thousands football fans arriving in the region for UEFA Euro 2012.
"The format of the panorama and virtual reality opens up new dimensions for journalism. A point of view changes for the first time in the history of storytelling: we - TV, media - do not dictate by using camera to the spectator, which way to look," RT Director of Marketing and Strategic Development Alina Mikhaleva said.
The application is moving you right into the heart of the action, but to get even stronger impression of the 360 panoramic vid, put on VR glasses. RT is one of the first in the world to create innovative content in this format.
RT360 video is also available on official RT pages on YouTube. The application is now available for downloading at Google Play and AppStore.
You can share this story on social media: