Birdwoman? Italian wingsuit jumper flies between 2 buildings in Panama (VIDEO)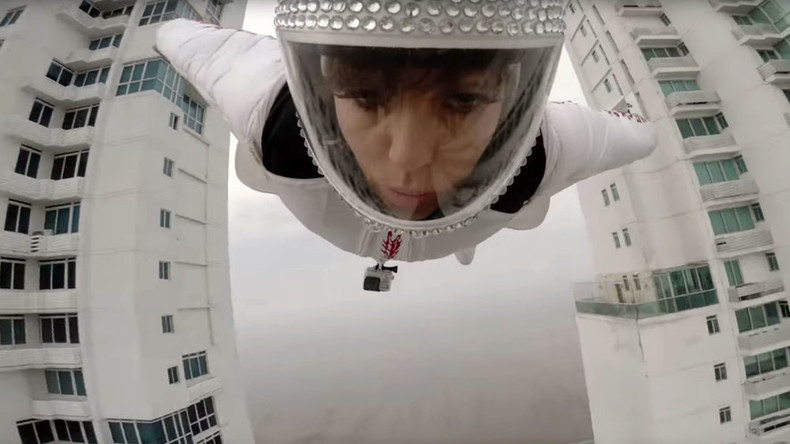 An Italian skydiver, who sometimes jumps naked or topless, has now flown between two buildings in Panama City wearing a wingsuit. The incredible stunt was shot on a GoPro camera.
"If you are going to fly with your Wingsuit in between buildings make sure that there is not so much wind the turbolenze [sic] it can be crazy!! But if you decide to do it because is the only day that you can than you better fly like little boss," wrote Roberta Manchino on her Facebook page.
The stunning flight was performed in October this year, but the video was released only on Thursday.
READ MORE: Model in glowing wingsuit lights up night skies over Panama City (VIDEO)
Mancino, who's made about 7,000 skydives, some of them topless or completely naked, says it was her dream to skydive in Panama.
A skydiver, BASE jumper, wingsuit flyer and model, Manchino has won several awards and set world records since the start of her 'jumping' career in 2001.