Norway wants to give neighboring Finns a mountain to climb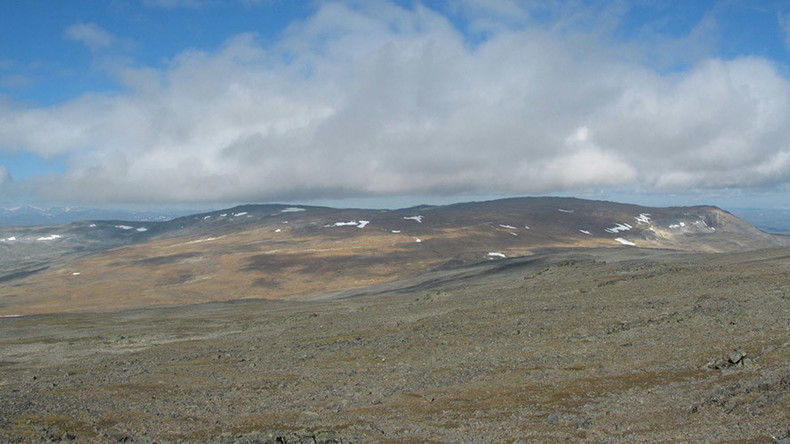 One hundred years on from Finnish independence, a group of Norwegians want to celebrate the occasion by giving their neighbors a mountain.
At the moment Hálditšohkka is the highest point in Finland standing at 1,324m (4,340ft). A taller peak, some 42m (139ft) above this rocky patch, belongs to Halti mountain but sadly it's on the Norwegian side of the border.
In a bid to give their vertically challenged neighbors a boost, retired surveyor Bjorn Geirr Harsson is proposing to effectively push the border 20 meters to the left.
He wants it to be an anniversary gift to mark 100 years of Finnish independence, which is celebrated every year on December 6.
The border change would mean a land loss of no more than 0.02 miles (0.05 square km) for Norway, the 75-year-old told NRK, but provide Finland with a new summit to be proud of.
Halti mountain barely registers on Norway's map alongside the towering peaks of Galdhopiggen (2,469m), Glittertind (2,465m), Store Skagastolstinden (2,405m) and Skarstind (2,377) so the argument is it would be no great loss.
"We would not have to give away any part of Norway. It would barely be noticeable. And I'm sure the Finns would greatly appreciate getting it," Harsson said.
He had the idea back in the early 1970s, but only thought of it again after realizing Finland's centenary of independence is coming up.
Thousands of people have backed the proposal through a Facebook campaign - "Halti as an anniversary gift" - which social media shy Harsson suspects was set up by his son.
"The aim of the site [campaign] is to see how many Norwegians are interested in giving Finland [the] top of Halti Mountain, which is 20m within our borders, as an anniversary gift in 2017," the group's official Facebook page states.
Finland will celebrate 100 years of being independent from Russia in 2017.