WhatsApp-ening? Brazil briefly censors Facebook-owned app for 48 hours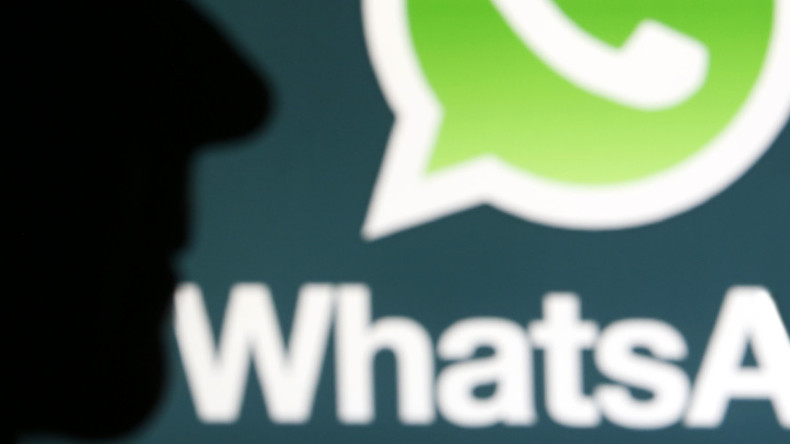 A Brazilian judge has temporarily turned the lights out on the Facebook-owned call and message client WhatsApp as punishment for failing to engage with a court in a criminal case. The order was later overturned by a higher judge.
In Brazil, more than 100 million people rely on the app, often to communicate with friends and family living abroad. WhatsApp is on its way to a billion users worldwide after it hit the 900 million mark earlier this year.
Telephone operators have been told to block the service Thursday and Friday in an unprecedented act.
The order was related to a criminal proceeding in municipality Sao Bernardo do Campo, although the other party or parties to the case have not been identified by the court.
"WhatsApp did not respond to a court order of July 23, 2015. On August 7, 2015, the company was again notified, (with there) being a fixed penalty in case of non-compliance. As yet the company did not attend the court order, the prosecution requested the blocking of services for a period of 48 hours, based on the law of the internet, which was granted by Judge Sandra Regina Nostre Marques," a court statement read.
After several hours of suspension, a higher court ordered that the ban be lifted, and WhatsApp services were restored, Reuters reported.
"Considering the constitutional principles, it does not look reasonable that millions of users be affected as a result of the company's inertia to provide information," Judge Xavier de Souza from the 11th criminal court of Sao Paulo said in a ruling. The judge recommended that a higher fine be imposed on WhatsApp, however.
Reuters reports the legal ban comes amid a battle of multi-billionaires. On the one side are Brazil's telecoms, which are owned by Portugal Telecom, Spain's Telefonica, Italy's TIM, and Carlos Slim, #5 on the Forbes World's Billionaires real-time list. On the other side is Mark Zuckerberg, #7 on that Forbes list, and his company Facebook, which bought WhatsApp for "approximately" $16 billion last year.
WhatsApp's free calls feature is cutting into the telecoms' profit margin, particularly since Facebook doesn't need to pay activation fees.
Jan Koum, CEO and co-founder of WhatsApp, slammed the decision on his Facebook feed.
Zuckerberg described the move as "a sad day for Brazil".
Seen as an attack on social media, the internet has gone into something of a frenzy.
Of course, while WhatsApp and Facebook play the champions of an open internet for the next couple of days, they frequently engage in their own censorship.
The Electronic Frontier Foundation said Facebook failed its "censorship test" due to thousands of examples in dozens of countries.
Facebook is also part of Germany's new crackdown on hate speech, which affects other social media platforms like Twitter and Google.
READ MORE: Google, Facebook, Twitter will delete online hate speech at pressure from Germany
Beyond what governments require Facebook to censor, they are also blocking interaction with rival apps.
References to Telegram no longer turn up as clickable links on WhatsApp, which suggests the company is intentionally blocking its users from accessing certain features.
Telegram seems to be filling a void in Brazil, where it has gained one million users in the past 24 hours in anticipation of the WhatsApp ban.
You can share this story on social media: