UN closes case into alleged Iranian quest for nukes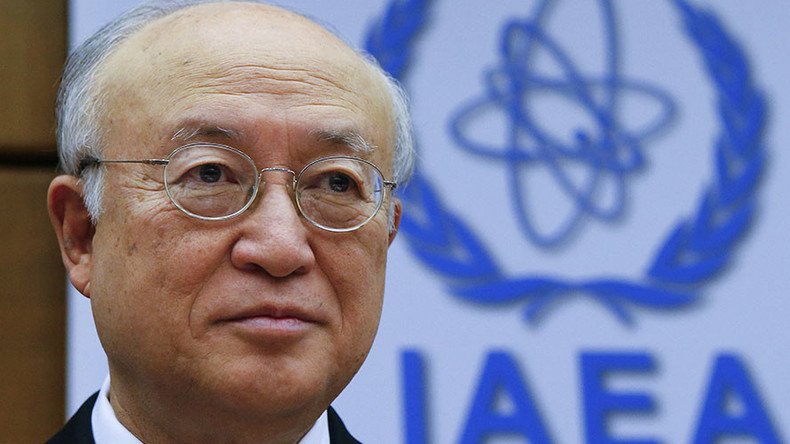 Iran moved another step away from international isolation after the UN's nuclear watchdog announced on Tuesday it was closing a probe into whether Tehran sought to obtain nuclear weapons.
The decision was made by the UN's International Atomic Energy Agency (IAEA) as it looks to move forward with a nuclear deal signed by Iran and six world powers on July 14, which is supposed to see Tehran curb its nuclear program in return for economic sanctions being lifted.
IAEA official Yukiya Amano said his investigation could not "reconstruct all the details of activities conducted by Iran in the past."
The decision means the 12-year investigation will now finally be closed, as the West had believed for over a decade that Tehran was striving to produce nuclear weapons. One diplomat who attended the meeting said the decision was reached by consensus, with all those attending in favor.
Iranian Foreign Minister Mohammad Javad Zarif applauded the move.
"We welcome the closure of the investigation of Iran's past nuclear activities ... the resolution by the board of governors of the agency ... shows the peaceful nature of Iran's nuclear program," the Tasnim news agency quoted Zarif as saying.
Iran says it will start implementing restrictions concerning its nuclear activities within the next two to three weeks.
"We are intending to complete this process within two to three weeks, so accelerate the implementation day as soon as possible," Iranian envoy to the IAEA Reza Najafi stated, as cited by Reuters.
Meanwhile, Iranian nuclear negotiator Abbas Araqchi said he believes that economic sanctions against Tehran could be lifted within the next three weeks, following the decision made by the IAEA.
The IAEA's move to close the case against Iran was praised by the US Secretary of State John Kerry.
"I welcome today's consensus adoption by the International Atomic Energy Agency (IAEA) Board of Governors (BOG) of the resolution addressing the Director General's December 2 final assessment of the possible military dimensions (PMD) of Iran's past nuclear program," he said in Moscow.
Iran issued a warning to the IAEA in November that if the nuclear probe was not closed, they risked Tehran abandoning the international atomic deal signed in July.
Ali Shamkhani, the secretary of Iran's Supreme National Security Council, said that the closure of the case was a necessary prerequisite for the full implementation of the nuclear deal between Iran and the P5+1 nations.
Under the nuclear deal, Tehran agreed to put major curbs on its atomic program, particularly its enrichment of uranium to high purities. In return, all nuclear-related sanctions imposed by the US, the EU and the UN are to be lifted.
You can share this story on social media: