Meow-tain climber: Cute kitty scales human in quest for milk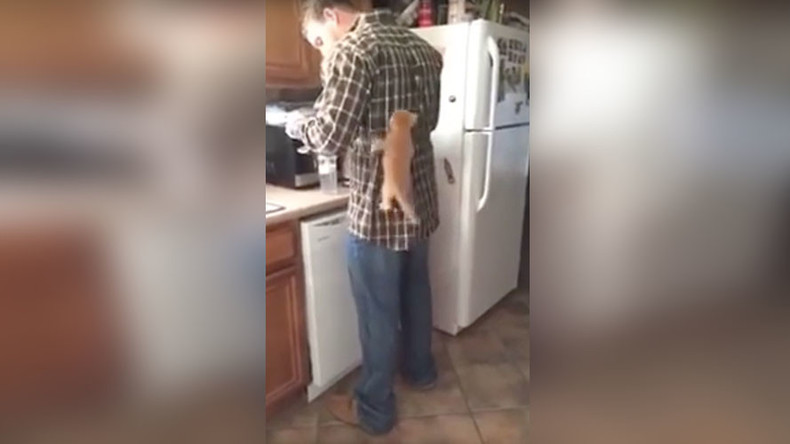 Cats are built for climbing trees in search of food, but one ginger-haired YouTube star used its skills to scale a human in search of supper.
Channelling Mount Everest adventurers Tenzing Norgay and Edmund Hillary, the tabby kitty boldly braved the back of a man preparing a coveted bottle of milk.
According to the post on Youtube, the fuzzy feline got impatient with the human's pace and pounced at its chance to lap up the white stuff.
At one point the kitten appears to lose its grip, but quickly regains composure to make it to the summit.