Chinese kung fu student shows 'immense strength' to destroy not-so-great wall (VIDEO)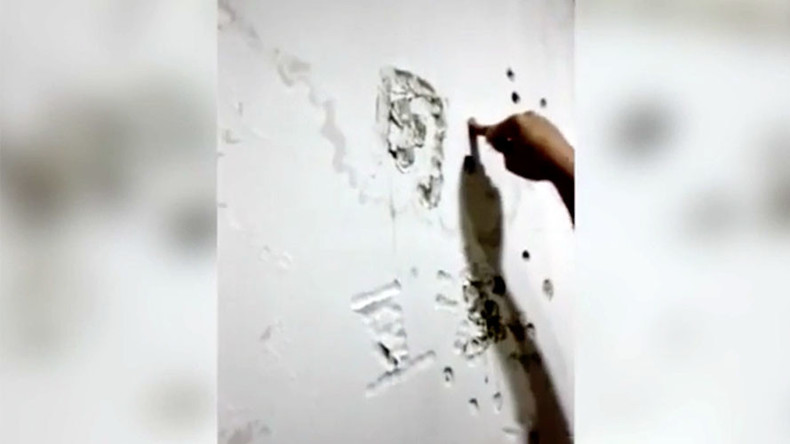 A student in Beijing believed he had kung fu skills to match Bruce Lee as he 'decimated' a dormitory wall with his super-human strength. He needed just his finger to make dents in the structure.
The Beijing University student was joking of course, making fun of the wall's poor quality.
The educational facility later stated that the structural damage was caused by water leaking into the wall, which gave the impression that the student had such amazing kung fu abilities.