Thrilling base jump over Russia's ancient Ingush towers (VIDEO)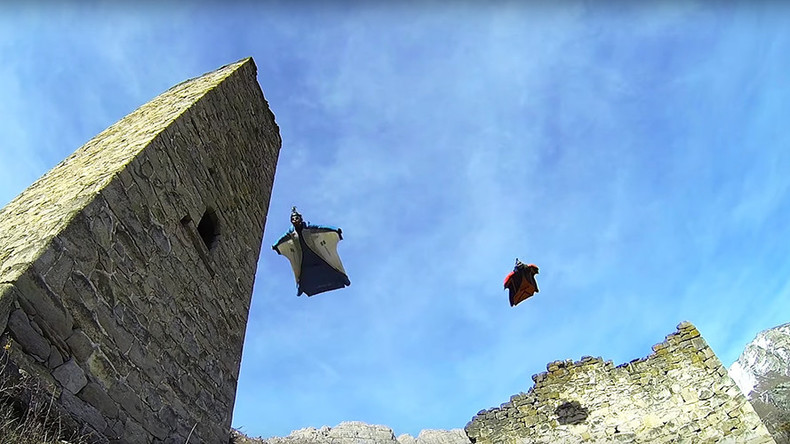 A new video from base jumpers Ratmir Nagimyanov and Alexey Drozdov gives an exhilarating bird's eye view of the Ingush towers in the Caucasus region of Russia.
Wearing wingsuits, the two men can be seen jumping off a cliff and flying over the rugged landscape of Myat-Loam Mountain below, passing just half a meter above ancient towers.
"We've been getting ready for it for two years," Nagimyanov wrote on social media.
Nagimyanov is certainly not new to such daredevil stunts. In November 2014, he dived off the 4000-meter high Mount Erydag in Russia's southern Republic of Dagestan.
READ MORE: The quick way down: Russian basejumper flies off a 3,200m peak (VIDEO)

In the same month, he also completed a spectacular base jump off the 3,200-meter Mount Tsey-Loam in the Assa gorge, also in Ingushetia.