US failed to prevent Turkey from downing Russian jet despite air safety deal – Moscow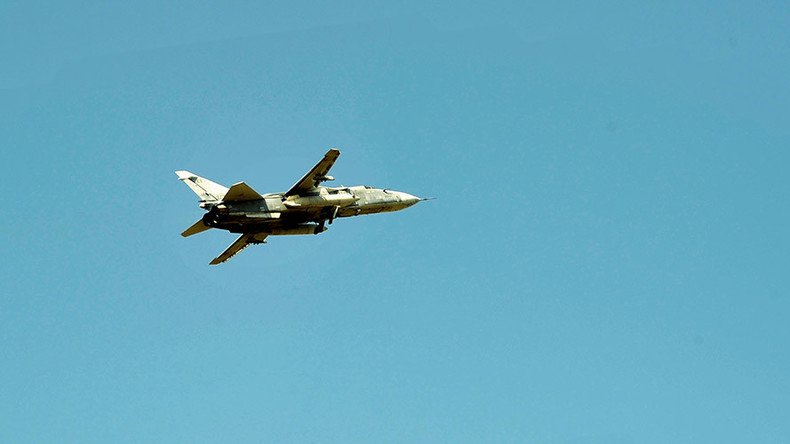 As the leader of the international coalition against Islamic State, the US failed to ensure the implementation by its Turkish allies of the Syria air safety agreement, which was signed between Moscow and Washington, the Russian Foreign Ministry says.
"Despite the fact, that the defense ministries of the two countries (the US and Russia) signed a memorandum on ensuring the safety of military aviation flights in Syrian airspace, Washington - which took the responsibility for the actions of the entire coalition it leads - hasn't ensured compliance with the relevant provisions of the document by its ally Turkey," the Foreign Ministry said in a statement on Monday.
Russia and the US signed an agreement regulating the operations of the two countries' air forces over Syria on October 20.
The memorandum established 24/7 communication channels between Russian and American military commanders, in order to prevent incidents and provide for the smooth operation of the two nations' aircraft, and for mutual aid in critical situations.
As part of the deal, the American side pledged to convey the details of the deal to their anti-Islamic State coalition partners, to follow the rules it sets.
On November 24, a Turkish F-16 downed a Russian Sukhoi Su-24 bomber near the Syrian-Turkish border, leaving one pilot dead, and badly straining relations between Moscow and Ankara. Turkey refused to apologize, insisting the Russian warplane had violated its airspace and had been warned many times.
The Foreign Ministry also said it was surprised by the "ridiculous" claim of Russia's international isolation, which Washington is voicing ahead of John Kerry's visit to Moscow on December 15.
"Given the fact that the US Secretary of State is coming to our country for the second time in the past seven months – and just as in May, the visit is organized upon the urgent request of the American side – such propagandist approaches are ridiculous," it stressed.
The ministry stressed that Russia is ready for constructive cooperation with Washington, but "it's only possible on the principles of equality and mutual respect."
"In determining the areas for joint work with the US, we – as previously – are guided by our own interests, including the objective of strengthening home and international security," it added.
Russia will continue pushing for Washington to rethink its policy of "dividing terrorists into good and bad ones" in Syria, the statement continued.
When it comes to Syria, "Washington is seeking support for the American solutions, which don't always comply with international law," Moscow said.
"Regretfully, even after a terrorist attack against the Russian airliner on October 31, the US has shown no willingness to establish full coordination with us in the fight against Islamic State," it added.
The ministry said it hopes to hold constructive talks with Kerry during his visit on Tuesday to Moscow.
You can share this story on social media: