At least 24 dead, dozens injured in Pakistan market blast – officials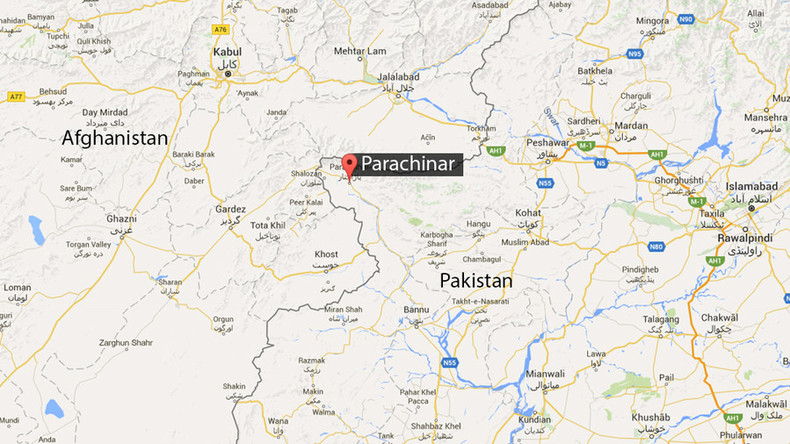 At least 24 people were killed and dozens more injured in an apparent bombing at a clothes bazaar in Pakistan's Parachinar region in the Kurram Valley, officials said, as cited by Reuters.
However, DawnNews reported that 22 people had been killed and 55 injured in the blast. At least 15 of them are in critical condition.
"It was a timed device bomb. Around 30 to 35 kilograms of explosives were used in the blast," a Bomb Disposal Squad (BDS) official told DawnNews.
It was not immediately clear whether the bombing on Sunday was a suicide attack or a remotely controlled detonation. No one has yet claimed responsibility for the attack.
A security source told DawnNews two suspects have been taken into custody.
The Kurram district is one of the most sensitive areas in Pakistan, bordering the restive North Waziristan area and three Afghani provinces. The region that is home to mixed ethnic groups has suffered several violent incidents perpetrated by Sunni extremists in recent years.