Alberto Scissorhands: The 'blow torch barber of Madrid'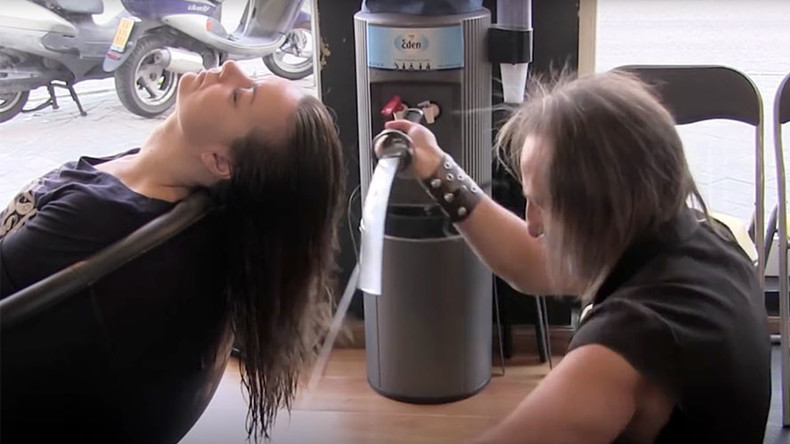 If you crave a little danger with your haircut, head to Madrid, Spain and make an appointment with Alberto Olmedo.
Getting a haircut isn't usually so hair-raising, but Olmedo's use of a blow torch and swords has earned him an international reputation.
He says his unconventional techniques to ensure an even cut have been around for years.
The video of his artistry has been viewed more than 170 million times since it was posted by AJ+ news.
Olmedo is seen using a blow torch to cut one woman's hair and two large swords to cut another's.
"Hairstylists always cut one side and then the other​, and one side is always different from the other," Olmedo explained.
As for the burning, it is supposed to stop split ends.
Olmedo also uses claw-like devices to cut hair - a cross between Edward Scissorhands and Wolverine.
The walls of his salon in southern Madrid display his large sword collection.
"It's a bit medieval," Olmedo says with a smile.
You can share this story on social media: