Any targets threatening Russian forces in Syria must be immediately destroyed - Putin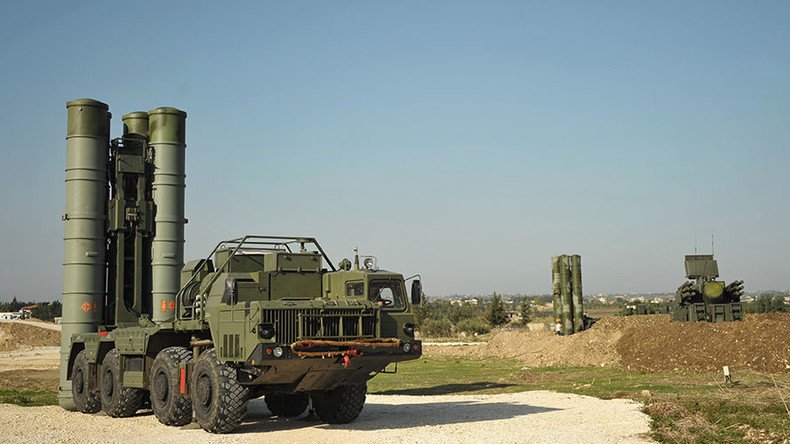 Jihadists in Syria pose a direct threat to Russia, Putin has told a defense meeting in Moscow, adding that any targets threatening the country's military there should be destroyed. Defense Minister Sergey Shoigu said Islamic State's influence in Syria continues to expand.
[CORRECTION: An earlier copy of this story stated that more than 5,000 members of the Free Syrian Army have been operating on the terrorists' side, according to Vladimir Putin. This was reported as per a wire issued by Sputnik, which was later corrected to Putin's actual words, in which he said that over 5,000 members of the Free Syrian Army have been fighting AGAINST the terrorists. We have also corrected our report and apologize for this mistake.]
The Russian military's actions in Syria are being coordinated with Russian special services such as the FSB, who are disclosing terrorist cells, including Islamic State, Putin said.
All forces threatening Russian servicemen in Syria should be destroyed, according to the Russian president.
"Any targets threatening our [military] group or land infrastructure must be immediately destroyed," Putin said, speaking at a Defense Ministry event.
READ MORE: 'Hopefully, no nukes will be needed' against ISIS – Putin
"In general, the actions of the Russian groups deserve high praise. This is a result of work by the Ministry of Defense, General Staff officers, Russian Air Force pilots and the Russian Navy," he added.
Putin also said that at the moment more 5,000 members of the Free Syrian Army are fighting alongside the government's troops against the terrorists.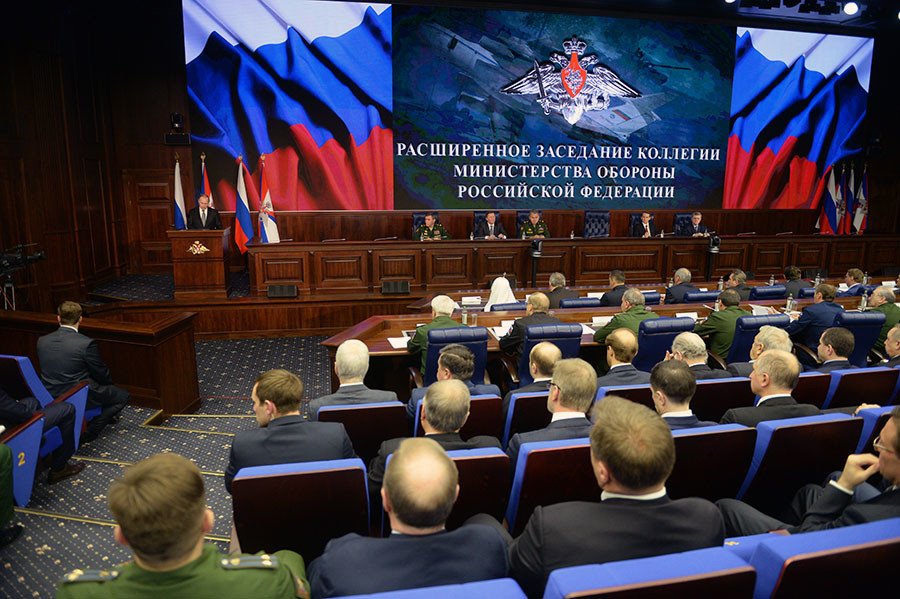 'ISIS influence expanding in Syria' - Russian Def Min
Russian Defense Minister Sergey Shoigu added that Islamic State (IS, formerly ISIS/ISIL) controls about 70 percent of Syria's territory, adding that in Syria and Iraq there are about 60,000 militants.
"The Islamic State area of influence is expanding," he said, "There is a threat that their actions will be transferred to Central Asia and the Caucasus."
READ MORE: Russia strikes ISIS targets in Syria from sub in Mediterranean for first time (VIDEO)
To date the Russian military has carried out about 4,000 sorties, striking around 8,000 terrorist facilities in Syria, he added.
Drones have proved a necessary part of the military operation against the terrorists, according to Shoigu. He said that Moscow has an about 1,720 drones at its disposal.
Both Putin and Shoigu took part in the Defense Ministry board meeting, which apart from the Syrian operation touched upon such issues as nuclear strategy, NATO expansion and Arctic military bases.
"Special attention should be paid to strengthening the combat potential of the strategic nuclear forces and implementing defense space programs," Putin said during the meeting.
Russia needs to "arm all the components of the nuclear triad with new armaments, raise the efficiency of the missile attack warning and aerospace defense systems," the Russian president said.
Shoigu added NATO has significantly expanded in Europe.
The US has sited at least 200 bombs in the Netherlands, Turkey, Belgium, Italy and Germany, according to the defense minister.
You can share this story on social media: