Russia denies its helicopter violated Georgian airspace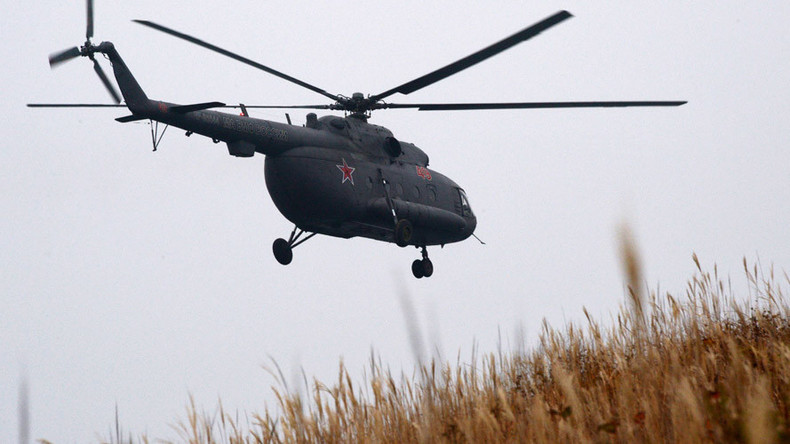 Russia's Defense Ministry has denied claims of its helicopter violating Georgian airspace, advising Tbilisi to check their fact better before making such strong accusations.
"Russian military helicopters have carried out no flights over the territory adjacent to the Georgian border over the past 24 hours," Major General Igor Konashenkov, Russia's Defense ministry spokesman, said.
The spokesman stressed that the Georgian side made their claims based on unconfirmed reports by "some local witnesses."
"It's no surprise that the accusations, made by the Georgian representatives, didn't point, even approximately, to a place where the Georgian airspace violation took place," he said.

READ MORE: Before Su-24 downing Putin personally apologized to Erdogan over previous airspace violation
Konashenkov recommended the Georgian side to "rely on data provided by objective monitoring means, radars, in particular" next time they come up with such claims.
Earlier on Thursday, Georgia claimed a Russian Mi-8 helicopter had violated its airspace on Wednesday over an area adjacent to the Republic of South Ossetia.
"It violated the airspace controlled by the central government and flew over a local municipality and police buildings," Georgia's Foreign Ministry said in a statement.
The incident was "provocative in nature and posing a threat to the security and stability in the region," the ministry added.
South Ossetia declared independence from Georgia in 1991 and was recognized by Russia and several other countries as an independent state after a five-day war in August 2008.