Groups linked to ISIS attending Riyadh talks on Syria's future – Iran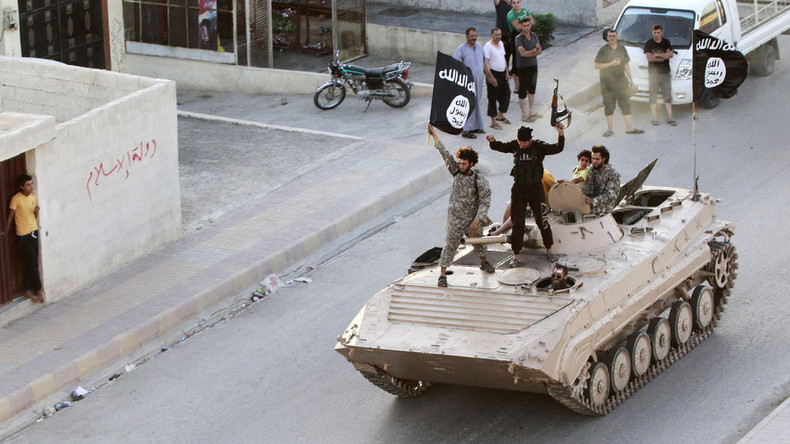 Groups linked to Islamic State are involved in talks in Riyadh which are aimed at forming a united delegation against Syrian President Bashar Assad and ending the country's civil war, according to Iran's deputy foreign minister.
"Some of the terrorist groups linked to Islamic State (IS, formerly ISIS/ISIL) are involved in the talks...these terrorist groups will not be allowed to decide Syria's future," said Iran's deputy foreign minister, Hossein Amir-Abdollahian, Fars news agency reported.
The Thursday meeting of the Syrian opposition and rebels in Riyadh called for an all-inclusive, democratic Syria, and said that Assad should leave power at the start of a transitional period, a copy of the final statement seen by Reuters said. It also stated that participants at the talks backed a "democratic mechanism through a pluralistic regime that represents all sectors of the Syrian people."
The talks, which began on Wednesday and are expected to last three days, have brought together publicly for the first time more than 100 Syrian political figures. Those in attendance include members of the Syrian National Coalition and the Free Syrian Army.
Some of the largest Islamist groups such as the Army of Islam are also present at the meeting, although the Islamist insurgent group Ahrar al-Sham said earlier on Thursday that it was quitting the Saudi-hosted meeting because the role of "revolutionary groups" had not been given proper attention.
In a statement posted on social media, the group objected to the "main role" given to the National Coordination Body for Democratic Change (NCB), an internal political opposition group.
Leaders of the Syrian National Coalition said the goal of the three-day meeting is to reach a consensus on a document which would outline a set of principles to form the basis of a joint negotiating position in talks with the Assad government in January.
READ MORE: No political transition in Syria until terrorists are destroyed – Assad
The scheduled January meeting is the result of a road map agreed to in Vienna last month by world powers including the US and Russia, as well as Iran and Saudi Arabia.
But Syrian opposition groups on Thursday called on the United Nations to urge the Assad government to take confidence-building measures ahead of the proposed peace talks, Saudi state news agency SPA said.
"These include suspending death sentences against Syrians convicted on charges of opposition to the regime, releasing prisoners and detainees, lifting sieges on besieged areas and allowing humanitarian convoys to reach the needy," SPA said, quoting the statement issued at the end of the Thursday meeting.
The Syrian conflict, which began in 2011, has killed an estimated 250,000 people and displaced 12 million more, according to UN figures.
You can share this story on social media: