No political transition in Syria until terrorists are destroyed – Assad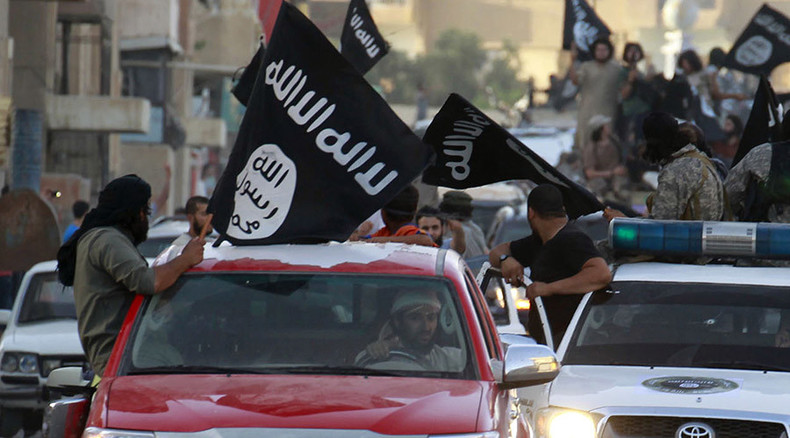 Syrian President Bashar Assad has said that the internationally agreed upon 18-month timeline for political transition in Syria may only begin after Islamic State and other terror groups are defeated in the country.
"There will be no point in deciding any timetable, because you cannot achieve anything politically while you have the terrorists taking over many areas in Syria, and they're going to be – they are already – the main obstacle of any real political advancement," Assad said in an interview with Italy's RAI UNO channel.
After the terrorists are defeated, the political transition in Syria won't require a lot of time, the president stressed.
"One year and a half (18 months) to two years is enough for any transition. It's enough. I mean if you want to talk about first of all having a new constitution, then a referendum, then parliamentarian elections, then any kind of other procedure, whether presidential or any other thing, doesn't matter," he explained.
However, Assad added that the timeline for a political settlement in the country would depend "on the agreement that we can reach as Syrians."
"If we don't reach it in 18 months, so what?" he wondered. "The most important part is that we're going to sit with each other; then we're going to set our schedule and our plan as Syrians."
During a meeting in Vienna last week, foreign ministers of nearly 20 countries agreed on a transition plan for Syria that foresees the beginning of talks between the Syrian government and opposition before January 1 and holding a UN-supervised election within 18 months.
The Syrian leader stressed the importance of parliamentary elections in Syria as it's "going to show which power of the political powers in Syria has real weight among the Syrian people, which one has real grassroots."
"Now, anyone can say 'I'm opposition.' What does it mean, how do you translate it?.. Opposition could be defined not through your own opinion; it could be defined only through the elections, through the ballot box," he explained.
The president reiterated his stance that those who are fighting the Syrian government with weapons in their hands can't be regarded as opposition.
"Whoever holds a machinegun and terrorizes people and destroys private or public properties or kills innocents and whoever is a terrorist, he's not opposition," he said.
When asked about the possibility of holding a presidential vote, Assad replied that "if the Syrians, in their dialogue, they wanted to have presidential elections, there's nothing called a red line, for example, regarding this. But it's not my decision. It should be about what the consensus is among the Syrians."
The president also disagreed with those who claim that Syria has become a breeding ground for Islamic State (IS, Daesh) terrorists.
"Till this moment, I can tell you Daesh doesn't have the natural incubator, social incubator, within Syria. This is something very good and very assuring, but at the same time, if it's becoming chronic, this kind of ideology can change the society," he said.
According to Assad, Islamic State will have the ability to remain "strong as long as they have strong support from different states, whether Middle Eastern states or Western states."
The Syrian leader also recalled his surprise visit to Moscow in mid-October, describing talks with Vladimir Putin and Russia's defense and foreign ministers as productive.
"It was a trip to discuss the military situation, because it happened nearly two weeks after the Russians started the airstrikes, and to discuss the political process, because it was, again, a few days before Vienna 1. It was very fruitful, because the Russians understand very well this region, because they have historical relations, they have embassies, they have all kinds of necessary relations and means to play a role," he said.
Russia has been bombing Islamic State, Jabhat al-Nusra, and other terror groups in Syria at Assad's request since September 30.
Commenting on the refugee crisis in Europe, Assad called every person who was forced to leave the country "a loss to Syria."
He named three reasons why people are becoming refuges, including a "direct threat by terrorists," "the influence of terrorists in destroying much of the infrastructure and affecting the livelihood of those people," as well as "the Western embargo on Syria."
Assad also expressed condolences to France for the IS attacks in Paris on November 13, calling them "a horrible crime."
"We understand in Syria the meaning of losing a dear member of the family or a dear friend, or anyone you know, in such a horrible crime. We've been suffering from that for the past five years. We feel for the French as we feel for the Lebanese a few days before that, and for the Russians regarding the airplane that's been shot down over Sinai, and for the Yemenis," he stressed.