Whiskey business: Irish government introduces strict alcohol bill to curb binge drinking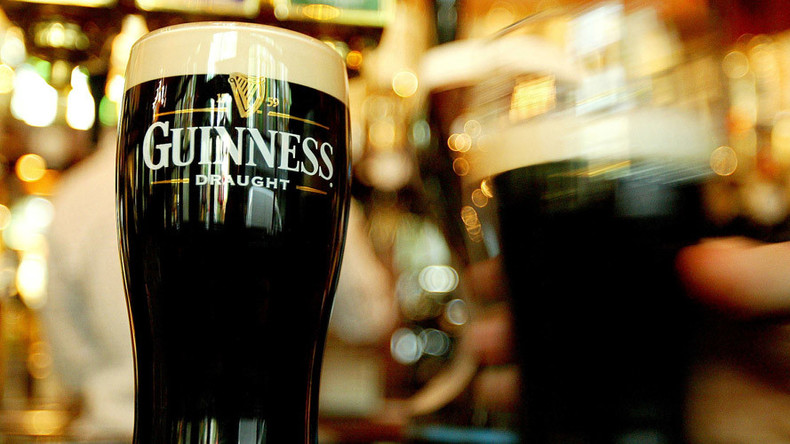 Ireland's reputation for heavy drinking could be about to change. A new draft law tackling the sale of cheap booze is set to introduce a minimum price tag on all alcoholic beverages, as well as limit advertising and distribution.
In an effort to curb dangerous drinking habits on the Emerald Isle, the Irish government has approved legislation that will enforce minimum pricing on alcoholic products.
The tougher price restrictions could make happy hour, well, less merry, if it gets the green light from the EU.
The unprecedented step means a minimum of 10 euro cents will be charged per gram of pure alcohol.
Under the rule change, drinkers will have to pay at least €8.63 ($9.50) for a 750ml bottle of wine at 11.5% strength and a minimum €2.44 ($2.69)for a 4.3% beer.
The Public Health (Alcohol) Bill will also impose a ban on alcohol advertising near schools, playgrounds and public transport.
Sobering 2013 statistics from Alcohol Ireland, a national charity for alcohol related issues, show that 75 percent of all alcohol consumed in the country that year was done in "binge drinking" sessions.
Furthermore, last year the average Irish person over the age of 15 drank over 11 liters of pure alcohol. The government hopes to reduce that figure to 9.1 liters per person by 2020, reported UTV Ireland.
In a statement, Ireland's Minister for Health Leo Varadkar explained the new bill will "address alcohol as a public health issue for the first time" by placing strict rules on price, marketing, availability, and labeling.
"Ireland needs to change its damaging attitude to alcohol.
"There's a huge difference between having a drink on occasion with friends, and indulging in regular binge drinking," Minister Varadkar said.
He explained plans to target the "shocking" habit of getting liquored up, highlighting that Ireland is consistently in the top five EU countries for alcohol consumption.
The law will require manufacturers to place health warnings and calorie counts on their products.
Shops will also have to stop displaying alcohol like "every day, ordinary products," according to the government. Instead, booze should be kept in a separate area of the store, or in a closed cabinet.
The proposals, not scheduled to pass in this government's term, have received positive feedback from health groups.
However, IBEC, the country's largest business group, say the bill could harm employment across the country.
"Alcohol misuse is a serious problem that demands a coordinated, effective response. The new Alcohol Bill fails in this regard.
"Instead they will penalise the majority who consume alcohol responsibly, along with an important sector that provides quality employment across the country," IBEC CEO Danny McCoy said.
In September, the European Court of Justice raised concerns that a similar scheme in Scotland might contravene EU law.
You can share this story on social media: