The 'bionic' Irish soldier who fought and spied for Russia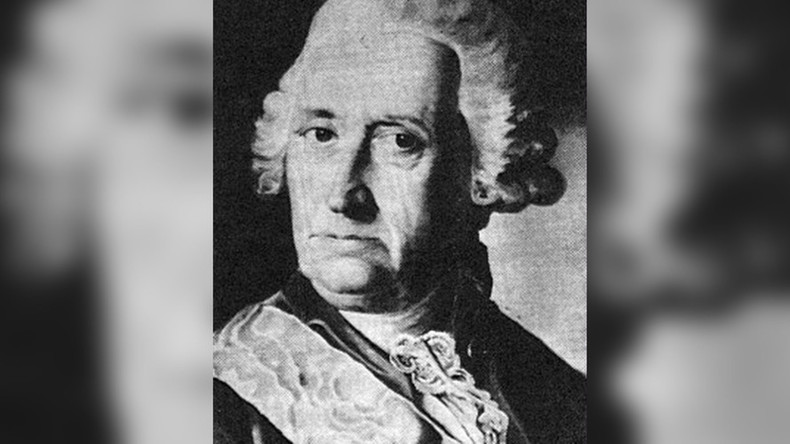 A decade on from the launch of Russia Today, we've opened our digital hub in Dublin, Ireland. In part one of our series about Russian-Irish connections, journalists Luke Holohan and Jonny Walls look at warriors from the Emerald Isle who fought for the Russian people.
Russia is known for its hardened fighters, but buried deep in the annals of history is the story of an Irishman who became the Tsarina's first bionic soldier.
Dating back to the 1700s, Russia's military success has been inspired by the "Fightin' Irish".
Limerick man Peter Edmund Lacy, aka Pyotr Petrovich, perfected marksmanship in the Russian army and Joseph Cornelius O'Rourke helped to end Napoleon's hold over Eastern Europe.
Yet it is George Browne's epic journey through slavery, espionage, and blood-drenched battlefields during the 18th century which stands out.
George Browne 1698-1792
"He had a fascinating life - we're talking Hollywood movie," explains Dr Eamonn O'Ciardha, a visiting professor at the University of Vienna.
Browne, described as a soldier of fortune, left his native Ireland for mainland Europe in the 1720s as part of the Flight of the Wild Geese and there he distinguished himself as a major-general in the Russian army.
Captured during fierce fighting to oust the Turks from Crotska, a region near modern day Serbia, he pretended to be a low ranking officer to avoid being held for a heavy ransom or executed.
In captivity, it is said he managed to gain access to Ottoman Empire secrets, which he eventually relayed back to Russia on his release.
"He was captured and held as a slave in Istanbul by the Ottomans, Russia's great enemies. He was basically bought by a French ambassador and then released," says O'Ciardha, who specializes in 17th and 18th century Irish history. "He supposedly walked from Constantinople to St Petersburg… [and] he's alleged to have been privy to military secrets which he gave to the empress on his arrival back in Russia."
O'Ciardha believes George Browne could be the original bionic soldier after part of his skull was blown off in battle. Rather than debilitating him, the vicious wound struck fear into his enemies.
"He was hit with either a bullet or a shell and they inserted a brass piece, I suppose as a sort of protection to part of his brain - his external membrane might have been exposed. He was probably the first bionic soldier in the 18th century, but it didn't seem to affect his military career," says O'Ciardha.
"There is well documented evidence of soldiers tearing off their shirts on the battlefield to show off war wounds - Browne didn't have to do that," he adds.
Peter Edmund Lacy 1678-1751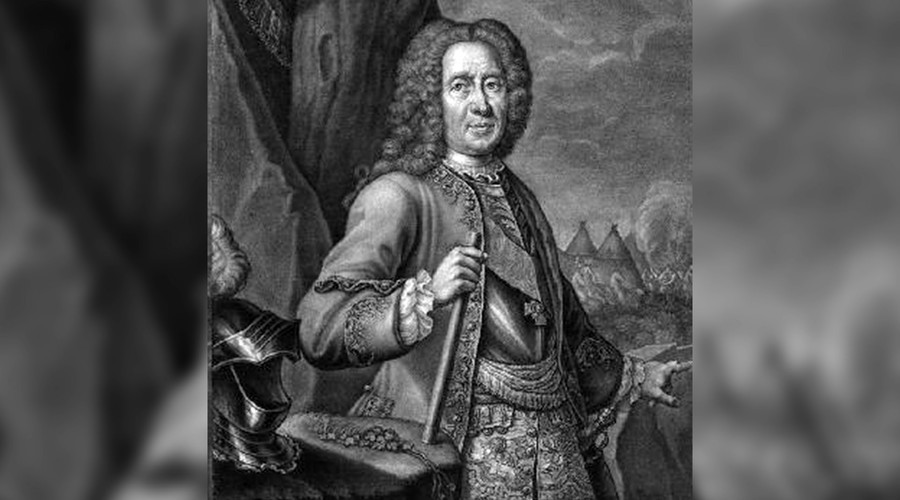 Peter Edmund Lacy was another Irish soldier who risked his life for Russia and actually had a hand in turning the country's army into a world-class force.
A Jacobite soldier during the Siege of Limerick, Lacy took his tools of war to the continent where he left an unlikely mark on Russian history.
He remains one of the most celebrated foreign soldiers to have served as a Russian Field Marshall and acceptance into Eastern society earned him the name Pyotr Petrovich.
"Russia had huges armies, but they were often plagued with indiscipline - a lack of professionalism - and what Peter the Great wanted to do was to recruit officers and senior soldiers like Lacy to modernise the Russian army," says Dr O'Ciardha.
One of Lacy's great successes came when he was tasked by Tsar Peter II to improve the combat skills of his forces.
His insistence in 1709 that the Tsar's troops hold their musket fire until they were at close quarters to their enemy proved a masterstroke.
This "don't fire until you see the whites of their eyes" technique was first devised a century earlier by Gustavus Adolphus of Sweden and used in 1775 during the American Revolutionary War.
The improvement, although a simple one, earned a compliment from the Tsar himself, who said the tactic was key in defeating, ironically, the Swedish warrior king Charles XII at the Battle of Poltava.
Joseph Cornelius O'Rourke 1772-1849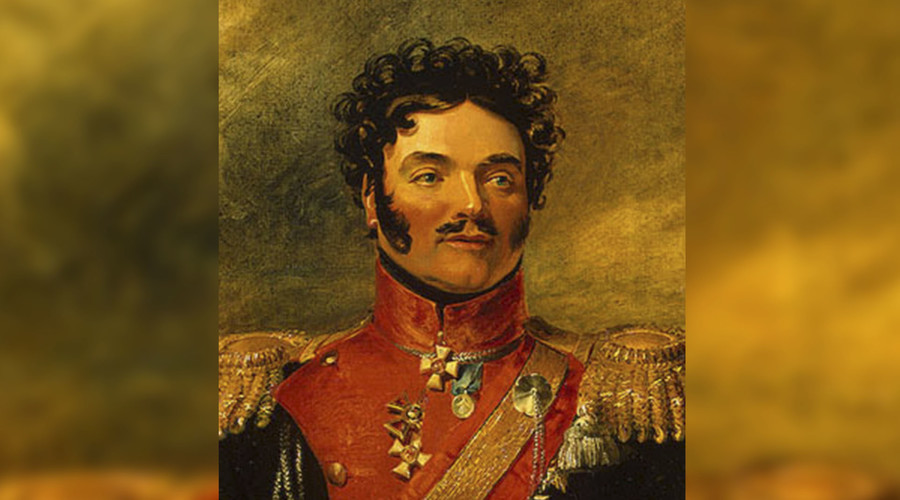 This Russian nobleman of Irish descent defeated both Napoleon and the Ottoman Empire on the battlefield, earned a St George's Cross, and had his portrait hung in the Winter Palace.
Born in the city of Dorpat in Russian Livonia, his ancestors can be traced back to the ninth century kings of Connacht. Like Lacy, his family had Jacobite connections and were forced to flee Ireland following the Battle of the Boyne.
Joseph's father had served in the Russian forces with distinction, reaching the rank of major-general so, as was customary, his son was inducted into the Imperial Guard from a young age.
Although he would go on to become lieutenant-general himself and gain iconic status in Serbia, his early military engagements as a soldier were extremely fraught.
In 1805 he fought in the Battle of the Three Emperors at Austerlitz, where combined Austrian and Russian forces were routed by France in one of the most significant encounters of the Napoleonic Wars. Joseph was to be shaped by the episode and it was on this battlefield that he earned his St George's Cross for bravery.
Five years later, the greatest moment of his career arrived in the small Serbian town of Vavarin where he led the combined Russian and Serbian forces to victory over Ottoman troops in the defining chapter of the Russo-Turkish war of 1806-1812. As a result, Ottoman influence in the Balkans was greatly reduced and the wheels of Serbian independence were set in motion.
O'Rourke went on to play his part in ending Napoleon's influence in Eastern Europe.
In 1812 he exacted revenge on the French Emperor by stopping his advance on Moscow. The following year he fought at the Battle of Leipzig which proved a decisive victory for the combined Russian, Prussian, Austrian and Swedish forces.
A monument in his honor, built to mark the centenary of his finest hour, still stands in Vavarin today.