Removing Assad 'not necessary' before political transition in Syria – French FM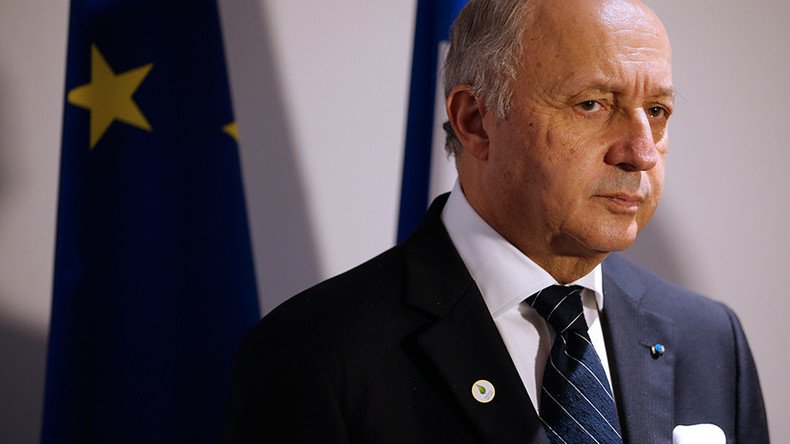 France has changed its hardline stance on the government in Damascus, with Foreign Minister Laurent Fabius saying he no longer believes that Syrian President Bashar Assad necessarily has to step down before a political transition takes place in the war-torn country.
"The fight against Daesh [Islamic State, or ISIS/ISIL] is crucial but it will only be totally effective if all the Syrian and regional forces are united," Fabius told the French regional newspaper Le Progres.
This marks an apparent shift of priorities by France to tackling Islamic State, which staged a series of attacks on the French capital last month, killing 130 and injuring 352 others. Until recently, Paris echoed Washington in saying that Assad's resignation is key to any political solution to the four-year Syrian conflict. Paris has repeatedly insisted on the removal of the Syrian president describing him as a "butcher" of his own people.
Paris now seems to accept that the Syrian army has to play a role in the fight against ISIS. "The operations must be led by local forces: moderate Syrian, Arab, Kurdish, and if necessary, in coordination with the Syrian army, which is impossible without a political transition," Fabius told Le Progres, explaining that "the experience of the recent decades, whether it is in Iraq or in Afghanistan, shows that Western forces on the ground quickly appear like occupation forces."
Fabius did insist, however, that eventually Assad must go.
"A united Syria implies a political transition. That does not mean that Bashar al-Assad must leave even before the transition, but there must be assurances for the future," he added.
Even so, the comments mark a sudden but clear softening of Paris' position toward the Syrian president. Just earlier this week, French FM stated that working with the Syrian army to fight ISIS is not possible until Assad has been removed from power.
"If we achieve a political transition and it's no longer Bashar in charge of the Syrian army, there could be joint actions against terrorism. But under Bashar it's not possible," Fabius told France Inter radio, speaking at the UN climate conference in Le Berget.
"It is obvious that it's not under the leadership of Mr Assad that the army could be engaged alongside the moderate opposition," he added on Monday.
On a trip to Washington last week, French President Francois Hollande said Assad "cannot be the future of Syria," saying he must resign "as soon as possible" to halt civil war in the country.
Meanwhile US President Barack Obama told a news conference on Tuesday that ceasefires may soon be established in some parts of Syria, following the achievements in the Vienna negotiations by US Secretary of State John Kerry and Russian Foreign Minister Sergey Lavrov.
"What can happen is if the political process that John Kerry has so meticulously stitched together, in concert with Foreign Minister Lavrov of Russia, if that works in Vienna, then it's possible given the existing accord that the parties have already agreed to, that we start seeing at least pockets of ceasefires in and around Syria," Obama told reporters before leaving the global climate summit in Paris.
The US president also repeated his assertion that that Russia is welcome to join the US-led anti-ISIS coalition, on condition that it stops supporting the Syrian government.
But he added: "I don't expect you're going to see a 180 [degree] turn on [Russia's] strategy over the next several weeks."
You can share this story on social media: