Triple suicide attack leaves 15 dead, over 130 injured on Lake Chad island - state TV
Published time: 5 Dec, 2015 15:00
Edited time: 5 Dec, 2015 20:28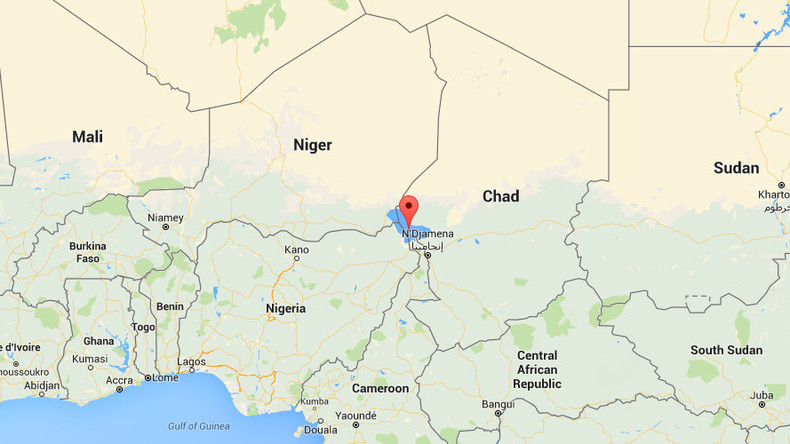 Some 15 people have been killed and 130 others injured as four suicide bombers attacked the island of Koulfoua on the Chadian side of Lake Chad, Chad's state TV said.
"The provisional death toll is 19 dead, including the four kamikazes, and 130 injured," the statement said.
Earlier reports suggested around 30 were killed in the triple suicide attack that coincided with market day.
"Three suicide bombers blew themselves up in three different places at the weekly market on Loulou Fou, an island in Lake Chad," sources also told AFP.
No one has yet claimed responsibility for the attacks.
However, the the region is under a state of emergency after an attack by Boko Haram militant group killed 12 people last month.
Lake Chad, which is home to numerous islands and islets, is shared between Nigeria, Niger, Cameroon and Chad.
Earlier this year, thousands of people fleeing the militant group sought refuge on the island. According to the UN Office for the Coordination of Humanitarian Affairs, over 50,000 internally displaced people have arrived in the region since late July.
READ MORE: Boko Haram kills more people than ISIS as total hits historic high
In November, Boko Haram and Islamic State militants were found to be responsible for over a half of terror-related killings carried out in 2014. Based in Nigeria, but also active in Chad, Niger and Cameroon, Boko Haram still killed more people than their fellow Islamists, claiming 6,644 lives, compared to 6,073 by the other group.
The Chadian army has been engaged in a regional military operation against Boko Haram since the beginning of the year.