German Bundestag approves sending 1,200 troops on anti-ISIS 'support' mission in Syria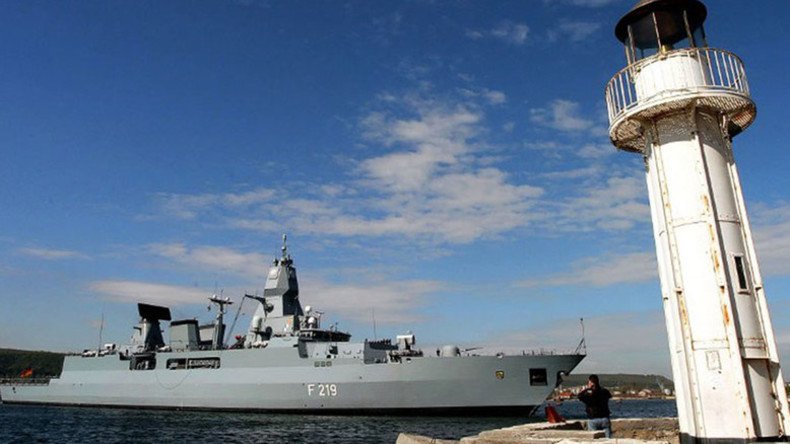 Germany's lower house of parliament has approved joining the military campaign against Islamic State in Syria.
Germany will send six Tornado reconnaissance jets, a frigate to help protect the French aircraft carrier Charles de Gaulle, refueling aircraft, and up to 1,200 military personnel to Syria, Reuters reported.
Of the 598 lawmakers who took part in the Friday vote, 445 voted for military action and 146 against. Seven members of parliament abstained.
The decision was put to parliament following an appeal from France which came after the November 13 terror attacks in Paris. Until now, Germany has provided only logistical and technical assistance to the international alliance fighting against IS.
The mission's cost is estimated to reach about US$141.7 million.
Turkish Prime Minister Ahmet Davutoglu said on Friday that the German reconnaissance planes will soon arrive at Turkey's Incirlik air base.
Germany will not join in airstrikes, which are currently being launched by members of the US-led coalition, including Britain, France, and Australia. The UK began its airstrikes on Wednesday, just hours after the move was approved by parliament. The coalition has been conducting strikes against the terrorist group since August 2014.
Russia began its own airstrike campaign against IS at the end of September, just days after a speech by Russian President Vladimir Putin at the UN called for an international anti-terrorist effort in the country.
Syrian President Bashar Assad told Czech television on Wednesday that US airstrikes had not slowed IS, but that Russian bombing was doing so.
You can share this story on social media: