France seeks constitutional reform to extend state of emergency limit to 6 months – govt sources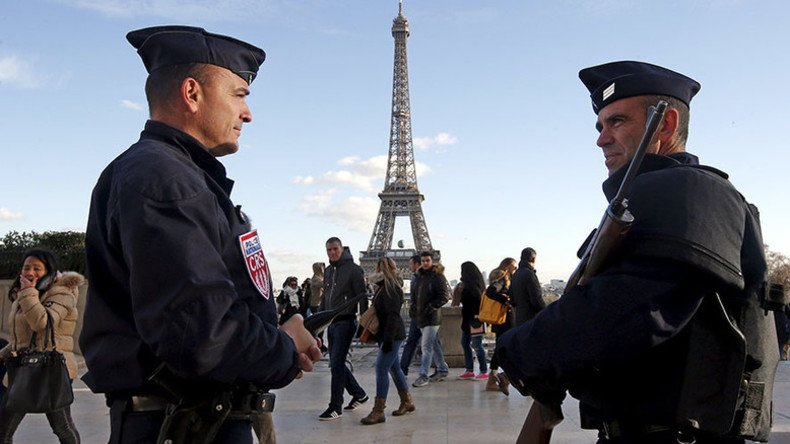 France is aiming to change its constitution to allow a state of emergency to last for six months, according to government sources. It comes less than one month after terror attacks in Paris left 130 people dead and 352 others injured.
The proposal to extend the current three-month state of emergency limit will be put to ministers on December 23, according to AFP.
It comes just two days after Prime Minister Manuel Valls said the current state of emergency could be extended after its scheduled end on February 26.
"Obviously, we can't rule out that possibility, depending on the level of danger, and we have to act with a great deal of responsibility," Valls told Europe 1 radio on Tuesday.
However, the proposal to extend the state of emergency limit has been slammed by many who say the government is abusing its powers.
Created during the Algerian war in 1955, France's state of emergency law allows the government to conduct warrantless searches, put people under house arrest, seal the country's borders, and ban demonstrations.
The protest ban has been met with fierce opposition from those who say they have the fundamental right to demonstrate.
On Wednesday, a letter signed by 58 politicians, charity heads, and writers demanded that the right to protest be returned immediately.
"Our best weapon against terrorists and disorder in the world is to get together, talk and express our opinions. That's what Daesh (Islamic State) and others want to ban. This is what we stand for," the letter stated, as quoted by The Local.
The ban was partly implemented to prevent protests during the COP21 climate summit in Paris, with authorities saying such rallies would have overstretched police resources. Numerous ecologists and activists were placed under house arrest to prevent them from protesting.
"This state of emergency grants the forces of order like the police and the army exceptional powers that puts people's liberties at risks – whether it's night-time raids on their homes, house arrests, or the ban on demonstrations," lawyer Patrick Baudouin, Honorary President of the International Federation for Human Rights (FIDH), told The Local.
Since the state of emergency was implemented, 2,000 raids have taken place, with 210 suspects taken in for questioning. A total of 250 legal cases have been launched as a result.
Acknowledging the current situation in France, Valls said there had been a "restriction of freedoms" in order to "protect our freedoms."
You can share this story on social media: