3 French mosques closed in 1st major crackdown on places of worship after Paris attacks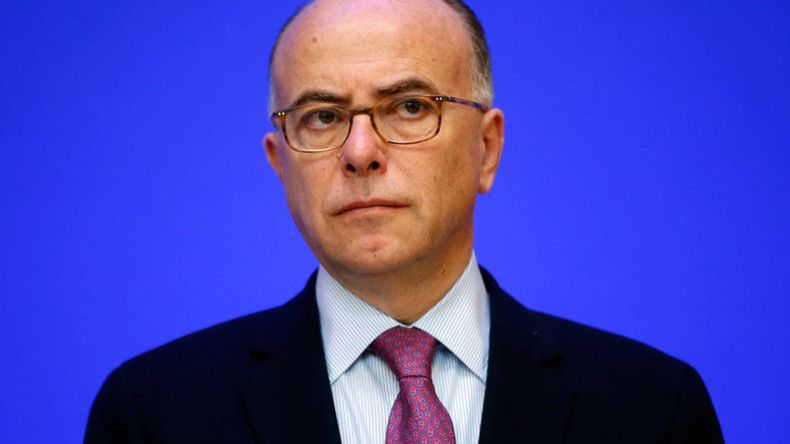 French authorities have shut down three mosques in the past week as a part of a crackdown on "Islamist radicalization" launched after Paris terror attacks. This marked the first time such action has been taken against places of worship.
A major police raid on a mosque was conducted in the town of Lagny-sur-Marne east of Paris on Wednesday in the presence of the president of the Association of French Muslims, Interior Minister Bernard Cazeneuve said in a statement.
The Wednesday raid resulted in nine people being placed under house arrest as they were considered to be "radicalized." Twenty-two more were banned from leaving the country, French media reported.
Additionally, an individual who was described as of the mosque's "leaders" was immediately taken into custody after police seized his 9mm revolver, according to French media reports.
During the searches in the mosque, police officers found jihadist literature and a hard drive hidden in a wall, French media report. An undeclared Koran school was also discovered.
The mosque was consequently closed for fostering what the minister described as "Islamist radicalization."
Two mosques were already closed last week on the same charges, Cazeneuve said Wednesday. One of them was in Gennevilliers, a northwestern suburb of Paris, and the other was in Lyon in southern France.
"[Police] operations are carried out against hate preachers and self-proclaimed imams," Cazeneuve said.
He added that such measures as mosque closures on radicalization charges had "never been implemented by any government before."
At the same time, he stressed that "the state of emergency is still required."
"This is terrorism that threatens liberties, not the state of emergency," he said as quoted by France TV.
In mid-November, following the Paris terror attacks, Bernard Cazeneuve announced plans to close down mosques "where hate is preached."
Any foreign preacher of hate "will be deported," he said at the time, adding that several mosques under investigation for inciting terrorism would "be shut down" if the accusations were proven to be true, AFP reported.
Since the state of emergency was declared in response to the November 13 attacks that killed 130 people, French police have conducted 2,235 raids, detaining 263 people and holding 232 of them in custody. A total of 330 people, monitored by intelligence services over their previous involvement in radical Islamist activities, were placed under house arrest.
Additionally, 334 weapons were seized in these raids, including 145 long-barreled guns and 34 military-grade arms, Cazeneuve told journalists.
"In 15 days we have seized one-third of the quantity of war-grade weapons that are normally seized in a year," he said.