Huge fire in Japan's Fukushima prefecture (PHOTOS)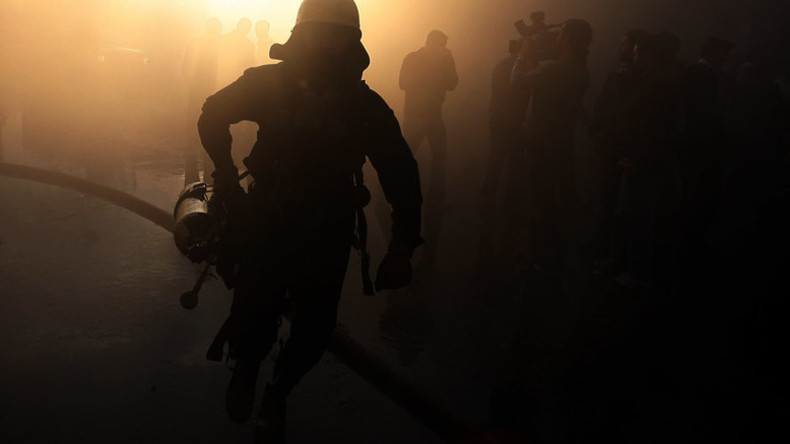 Twitter users have been capturing staggering images of a massive fire at a local business in the city of Iwaki, Fukushima prefecture, Japan. Images show heavy dark smoke bursting from a blaze beside various auto dealers.
Witnesses posted numerous disturbing images of a large blaze with thick dark smoke in Iwaki's Uchigo district. The onlookers and drivers described being shocked and alarmed by the sight.


Images posted online showed local authorities at the scene trying to contain the fire. Information on possible injuries has not yet been released.


The fire reportedly originated around a small Suzuki car dealership. Other reports said it started at a building nearby.


One of the pictures later posted online shows firefighters standing by a completely burned-out Suzuki dealership.
Locals expressed concern online that the smoke from the fire could be toxic, but there was no official warning of hazardous materials issued.