Lux who's talking now: Parents name babies after Instagram filters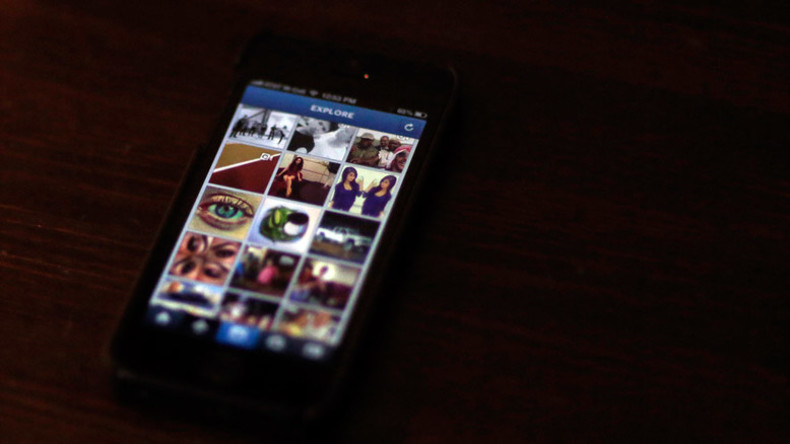 People were once laughed at for naming their children after pieces of fruit, but things have now escalated to a whole new level. People are naming their children after Instagram filters.
While everyone awaits the inevitable descent into children being called "smiley face," "dancing lady," and "crying laughing," modern parents have currently reached the stage where they think it is fair for the newborn to enter the world under a moniker which stems from a Facebook owned photo-sharing app.
Based on 340,000 baby names registered by parents on BabyCentre.com, the annual list shows the most popular Instagram inspired names are Lux, Juno, Reyes, Ludwig, Amaro, Valencia, and Willow. No child has been unlucky enough to be called X-Pro II. Yet.
"This year, millennial moms and dads called the shots," the website says. "Baby names inspired by YouTube celebrities, video game heroines, characters from young adult novels, and even Instagram filters are trending."
The Lux filter saw the greatest increase as a boy's name, rising 75 percent compared to last year, while Ludwig came in second with a 42 percent increase. On the girl's side, Juno jumped 30 percent with Valencia rising 26 percent.
Some filters decreased in popularity with parents not as keen on their children being called by the likes of Sierra, Walden or Lark. Lo-Fi, Moon, and Inkwell are missing from the list. Thankfully.
The parents of 2015 are not the first to turn to the world of technology when searching for inspiration though.
In 2012, some brave parents decided their love of Apple was something they needed to pass on to their children with "Mac" and "Siri" being used. This was also the year that one mother decided her newborn would be called "Hashtag".
An Egyptian man felt it was the right move to call his first daughter "Facebook" in 2011, while a couple in Israel felt this was a little too broad. Lior and Vardit Adler named their child "Like," after the social network's button. As of yet, nobody has called their child "RT," but there's still plenty of time.