Racist Twitter, Facebook users shamed by having their messages posted on giant billboards in Brazil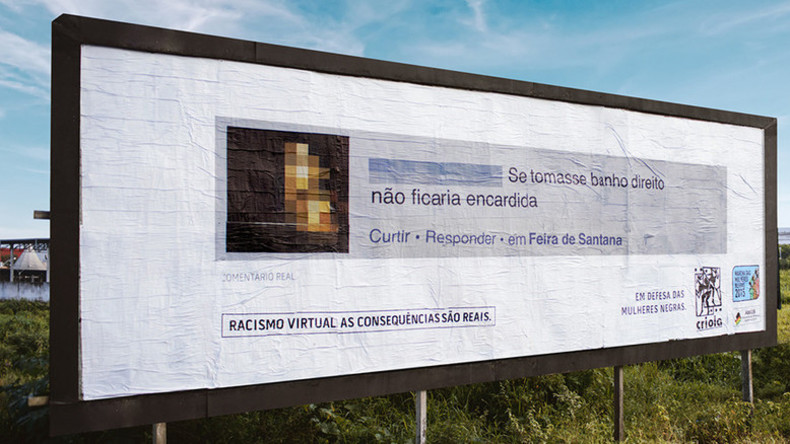 In an effort to curb intolerance, the racist Tweets of Brazilian citizens are being printed on massive billboards near their homes. The campaign was launched after a black TV weather presenter was the subject of racist taunts online.
The "Virtual Racism, Real Consequences" campaign is organized by civil rights group Criola, which uses geotagging data to determine the location of racist Twitter and Facebook users. Those tweets are then printed on billboards in the offenders' communities.
"Those people [who post abuse online] think they can sit in the comfort of their homes and do whatever they want on the Internet. We don't let that happen. They can't hide from us, we will find them," Criola founder Jurema Werneck told the BBC.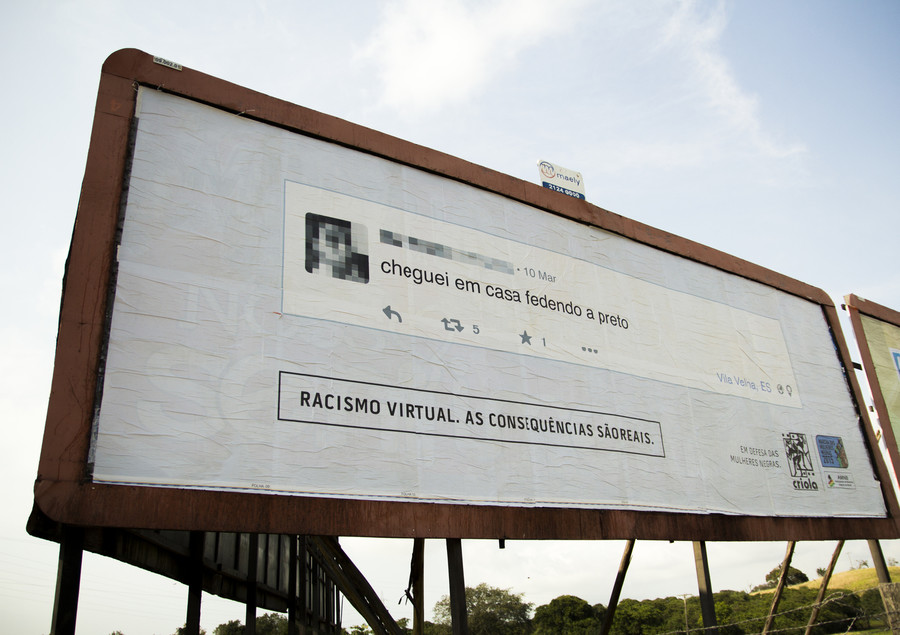 However, the civil rights group stopped short of personally shaming those responsible for the racist ramblings. Instead, it has blurred their pictures and usernames.
The posts featured on the billboards included a person saying he or she had "arrived home smelling like black people," and "GFY dirty n***a, I dunno u but I wash myself."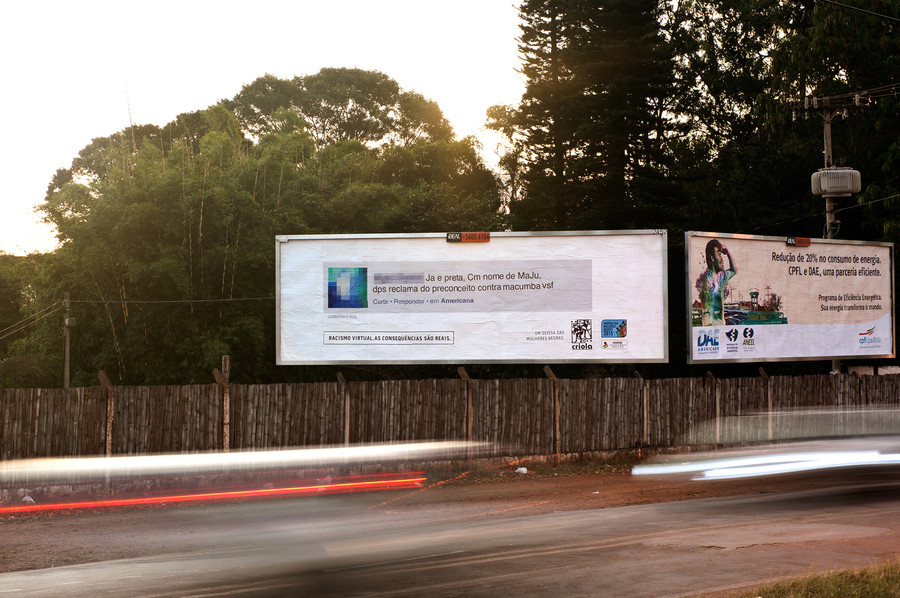 The campaign was launched this summer after Maria Julia Coutinho, a black TV weather presenter, became the subject of racial hate when her photo was posted on the Facebook page of primetime news program Nacional Journal. The racist comments were made on July 3, Brazil's national day against racial discrimination.
READ MORE: Hijab for hair: Swedish painters asked to change shopping mall mural
Criola says the campaign was created to "raise awareness and start a discussion, in order to make people think about the consequences before posting [these kinds] of comments on the internet. Because, after all, the worst enemy of racism is silence."