Russia's Army-2016 forum to show off military high-tech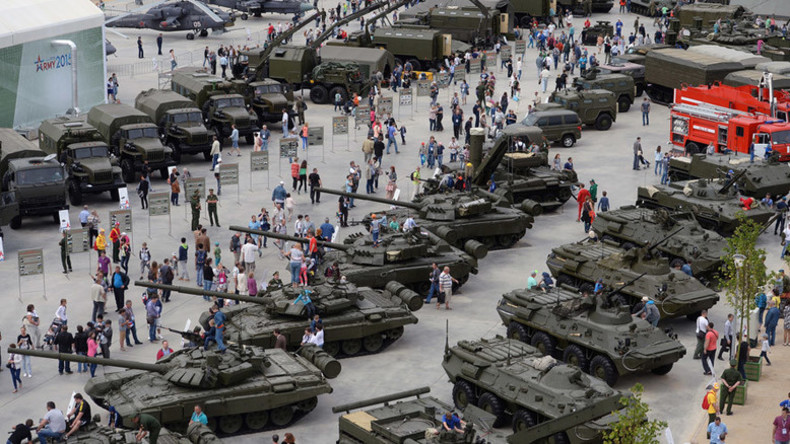 Russia is readying for its second military technical forum, Army-2016, which will be held outside Moscow in September of 2016.
The forum is set to gather speakers from the Russian military industry, research institutes, civil and military universities, scientific companies, as well as foreign military and dual-purpose enterprises.
Military equipment and vehicles will not only be available for viewing at the exhibition – a live demonstration is also expected.
The forum's committee is to be chaired by Russian Defense Minister General Sergey Shoigu.
The first international forum, Army-2015, took place in Kubinka from June 16 to 19 in 2015. More than 7,000 people from over 70 states took part.
"More than 70 states were represented by their delegations," Deputy Defense Minister Nikolay Pankov, said. "About 800 military enterprises exhibited their production in our pavilions. There were more than 7,000 showpieces," he added.
The forum will take place at Patriot Park in Kubinka, Moscow Region, from September 6 to 11, 2016.