Germany calls for 'special purpose' global alliance against ISIS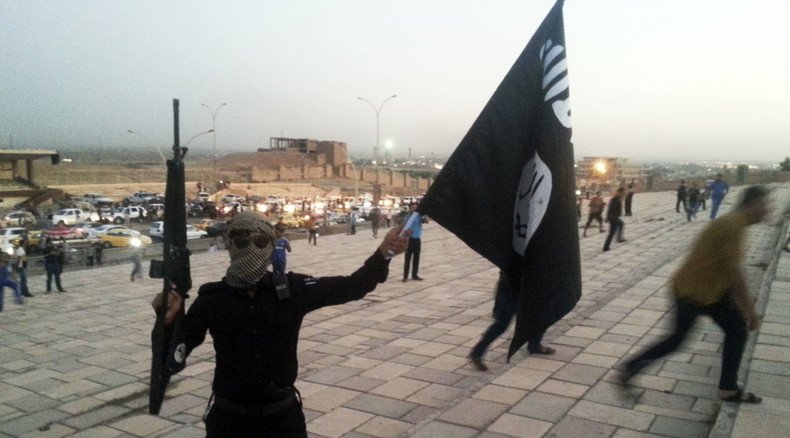 Germany is calling for a temporary "special purpose" alliance that will unite major global powers, including the US and Russia, in battle against a common enemy – the Islamic State terror group running wild in Iraq and Syria.
Everyone must take part in the new global alliance, Defense Minister Ursula von der Leyen said in an interview with the Bild newspaper, because any disagreements between actors engaging ISIS only strengthens terrorist positions.
READ MORE: 'Fighting common evil': Putin, Hollande agree to share intelligence on terrorist targets in Syria
Leyen said that fighting Islamic State (IS, formerly ISIS/ISIL) should be the top priority for everyone, especially since a legal mandate was provided by the United Nations.
On November 20, the UN Security Council determined that IS constitutes an "unprecedented" threat to international peace and security. Resolution 2249 calls upon Member States to take "all necessary measures" to prevent and suppress ISIS activity in Syria and Iraq.
"The recent resolution of the Security Council speaks a clear language: Fight against ISIS is top priority for France, as well as for the US, China, Russia, Turkey, Iran, the Arab states," Leyen said.
The top priority within the coalition should be to destroy the IS oil revenue, the German defense minister stressed. The aim is "to weaken ISIS, restricting its range of movement, destroying its training camps...tying up oil revenues," she said.
At the same time the defense minister called on the moderate Muslims in the region to clearly distance themselves from Islamist terrorism.
"You need to show that ISIS has nothing to do with Islam to destroy the perfidious ISIS legend of a Western crusade against Islam," Leyen said.
For now, as part of the US-led coalition, Germany is considering sending some 1,200 military personnel to support and effectively use the air force, which Berlin wants to deploy in battle with ISIS.
The move to reinforce the US-led anti-ISIS coalition comes as Chancellor Angela Merkel promised on Wednesday to support France in their anti-terror fight following the November 13 attacks by Islamist militants in Paris that killed 130 people.
READ MORE: 'UK may need to join Putin & Assad to battle ISIS' - Nigel Farage
The mandate for the involvement of the German armed forces still needs approval from parliament. On Tuesday, the Bundestag will begin discussions about the matter. The government hopes to secure a mandate before the end of the year.
You can share this story on social media: