Brazilian Santa wanted after stealing helicopter in Sao Paulo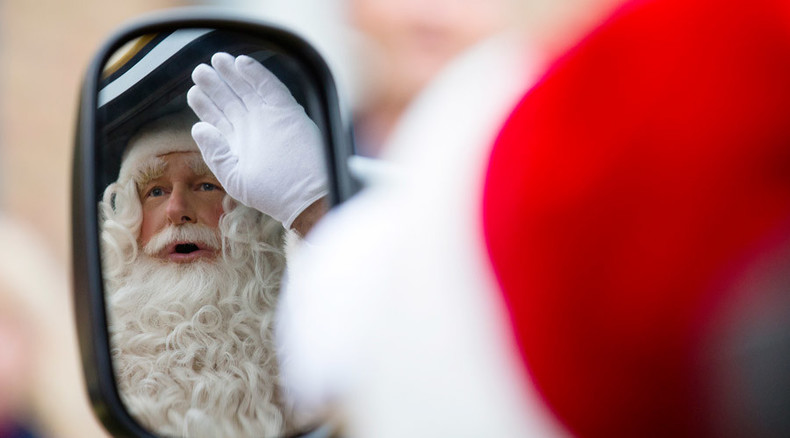 Brazilian police are on the lookout for a man dressed as Santa Claus from Sao Paulo. The individual is wanted in connection with hijacking a helicopter and then proceeding to hold the pilot hostage.
The bad Santa rented the chopper from an air taxi service at the Campo Marte airport in the city. He wanted the aircraft to carry out a Black Friday "surprise," the Sao Paulo state security secretariat said on Saturday, as cited by Reuters.
It turned out that Santa had something completely different in mind and a spot of bargain shopping certainly was not on the agenda. During the flight, the man forced the pilot to fly to a small farm outside the city. There he was met by a third person and the duo tied the pilot up.
The pair proceeded to fly off leaving the pilot, who after several hours managed to escape and alerted the police. Law enforcers are still trying to track down the whereabouts of the Robinson model 44 chopper.
This is far from being an isolated incident with Santas around the globe seemingly forgetting about Christmas spirit, as December 25 draws ever nearer.
In the UK last year, a man dressed as Father Christmas took part in a parade in Wales. However, as the event drew to a close, rather than use his reindeer to fly off into the distance, he departed in a police van.
The Santa was arrested in front of the bewildered kids, which proved too much for some onlookers.
"There were a lot tears. People couldn't believe it actually happened. My four-year-old cousin started crying saying, 'Santa can't bring me toys now,'" one witness told South Wales Online.
Meanwhile, a Santa Claus in the US was dreaming of a green Christmas as he got into the festive spirit by giving bundles of marijuana to customers at a restaurant in Monterey Peninsula, south of San Jose.
Law enforcement officers were less than impressed at the Santa's gift bearing activities and subsequently arrested him.
You can share this story on social media: