Turkey stopped violating Greek airspace after Russian Su-24 downing - Athens source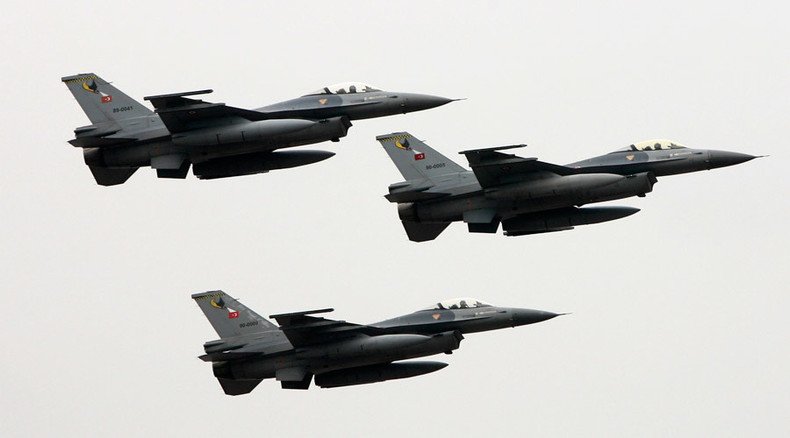 Turkish warplanes abruptly ceased violating Greek airspace after downing a Russian Sukhoi Su-24 bomber on November 24. Previously, air intrusions made by Turkish fighter jets took place on a daily basis and amounted to thousands a year.
The data comes from a diplomatic source in Athens, cited by RIA Novosti.
The last time Turkish warplanes were spotted in Greek airspace was on November 25, when six jets, two of them carrying weapons, entered the neighbor's aerial domain.
Intrusions of Turkish jets into Greek national airspace remain a constant headache for Athens. Turkey and Greece, while partners in NATO, have been adversaries for centuries. The two nations have warred with each other before and still have territorial disputes.
In particular 2014 was marked with a sharp increase of Greek airspace violations by the Turkish Air Force, which amounted to 2,244 incidents. From January to October 2015, Greece's airspace was violated by Turkish warplanes 1,233 times, including 31 flights over Greek territory itself, according to the Greek Air Force's headquarters. In November, before the downing of the Russian bomber, there were at least 50 registered airspace violations.
Turkish jets habitually intrude into Greek airspace over disputed islands in the Aegean Sea, provoking the Greek Air Force to scramble fighter jets to intercept. Such airborne rendezvous often end with mock dogfights, with pilots performing real lock-ons of their air-to-air missiles onto their NATO partner's aircraft.
Athens has repeatedly raised the matter at NATO meetings. Greece's representative to NATO last reported Turkish violations of their national airspace on November 24. The reaction of other NATO member states has been usually to sit on the fence, and Ankara continued to test Athen's patience.
When Turkey shot down the Russian bomber on Tuesday, Greek Foreign Minister Nikas Kotzias expressed solidarity with Russia in a phone conversation with his Russian counterpart Sergey Lavrov.
"Athens agrees with the Russian president's assessment on Ankara's hostile actions, which are contrary to the goals of the anti-ISIS coalition," the Russian Foreign Ministry said, as reported by RIA Novosti.
Greece, according to its Foreign Ministry, "especially comprehends provocative moves by Turkey given regular multiple violations of Greek air space by Ankara lasting for years."
According to Greece's General Staff, on November 24, the day a Turkish F-16 fighter jet fired an air-to-air missile at Russia's bomber, the Turkish Air Force made no violations of Greek airspace for the first time in a long period.
Once the Russian warplane went down in flames, "there was zero activity of Turkish aviation in Greek FIR in the Aegean Sea, and it is understandable why," RIA Novosti cited a diplomatic source in Athens.
The Turkish Air Force also halted strikes on Syrian territory after Russia deployed S-400 long-range air defense complexes at the Khmeimim airbase in Syria's Latakia, from where the Russian Air Force strikes Islamic State (IS, formerly ISIS/ISIL).
READ MORE: No US airstrikes in Syria since Russia deployed S-400 systems
You can share this story on social media: