Turkish cafe owner donates tragic day's takings to murdered Su-24 pilot's family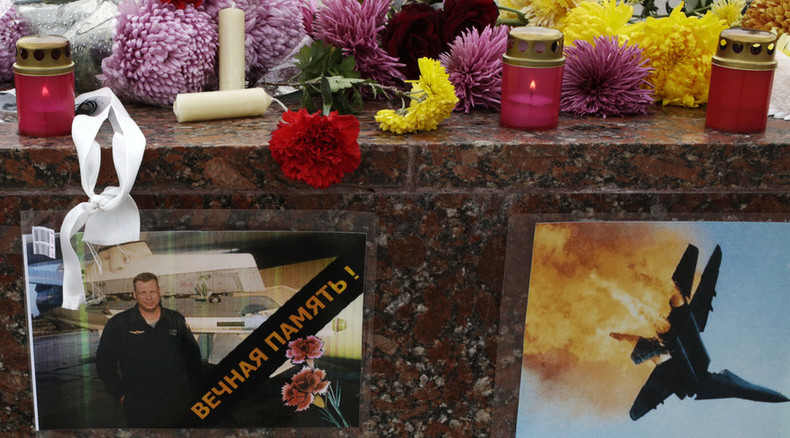 A Turkish businessman running a cafe network in Russia was shocked by the murder of the Russian Su-24 pilot by a Turkish fighter jet. Regretting the deep rift in relations between Moscow and Ankara, he has offered to donate his profits to the victim's family.
Turkish national Sefa Buzgan, who runs four cafes in the Russian city of Chelyabinsk, was shocked and saddened by the tragic incident this week. The businessman generously offered his Wednesday profits from all of his locations to the family of the Russian pilot, Oleg Peshkov.
Taking into account the political tensions surrounding the plane's downing, Buzgan said that that his family is "deeply saddened by this military incident" and therefore would like to "provide all the possible assistance to the family of the killed pilot."
The death of the 45-year-old Lieutenant-Colonel Oleg Peshkov caused fury in Russia. The pilot was killed by Turkmen militia after his Sukhoi Su-24 bomber was shot down by a Turkish F-16 fighter jet in Syrian airspace on November 24.
Read more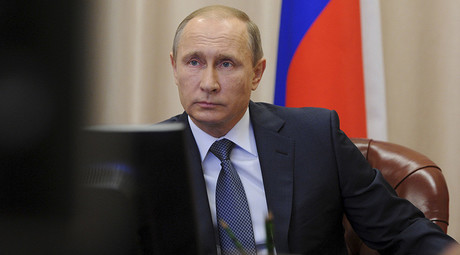 In response to what Russian President Vladimir Putin has called a "stab in the back by those who support terrorism," Moscow has authorized economic sanctions against its southern neighbor and has increased its defense capabilities in Syria, particularly along the border with Turkey.
Buzgan stressed that his whole family "are very disappointed that the relations between the two countries have deteriorated as a result of this tragic event."
While the Russian Foreign Ministry has called the downing a "planned provocation," Turkish President Recep Tayyip Erdogan showed no remorse over the downing of the Su-24 aircraft. Insisting that the Russian Air Force jet violated national airspace, Erdogan claimed on Thursday that Turkey expects "everyone to pay regards to our rights to sovereignty and to respect these rights" while warning Russian "not to play with fire."
However on Saturday, Erdogan somewhat softened his rhetoric. While still refusing to issue any apologies, the Turkish leader finally said he was "saddened" by Tuesday's incident.
"We are truly saddened by this incident," Erdogan said. "We wish it hadn't happened as such, but unfortunately such a thing has happened. I hope that something like this doesn't occur again."
Read more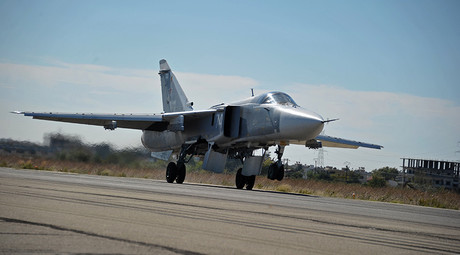 The Russian Ministry of Defense asserts that the Turkish fighter jet breached Syrian airspace to close in on the Russian bomber and hit it with a heat-seeking missile to avoid detection. The surviving pilot confirmed that at no point did Turkish aircraft attempted to contact them prior to the attack.
The Su-24's pilot, Lieutenant-Colonel Oleg Peshkov, was shot dead by militants while parachuting to the ground, having ejected from the stricken aircraft. The plane fell almost vertically some 4 kilometers from the Turkish border. His partner, navigator Captain Konstantin Murakhtin, survived the descent. Having moved deeper in the forests, he managed to stay alive until a rescue team supported by Syrian special forces extracted him from the area full of terrorists. One Russian marine died in the rescue mission.
READ MORE: No man left behind: Dramatic details emerge of downed Su-24 pilot rescue
Peshkov was born in the village of Kosikha in Altai region, southern Siberia. He learned to parachute and became interested in flying gliders, growing up in Ust-Kamenogorsk, in Soviet Kazakhstan. He then went on to finish Suvorovskiy Military Academy with a gold medal.
Lt-Col Peshkov was posthumously awarded the Hero of Russia for "heroism, courage and bravery shown during the fulfillment of his military duties." He leaves behind two children, a daughter, 16, and a son, aged eight.
LISTEN MORE: