Rioting migrants clash with Macedonian border guards erecting fence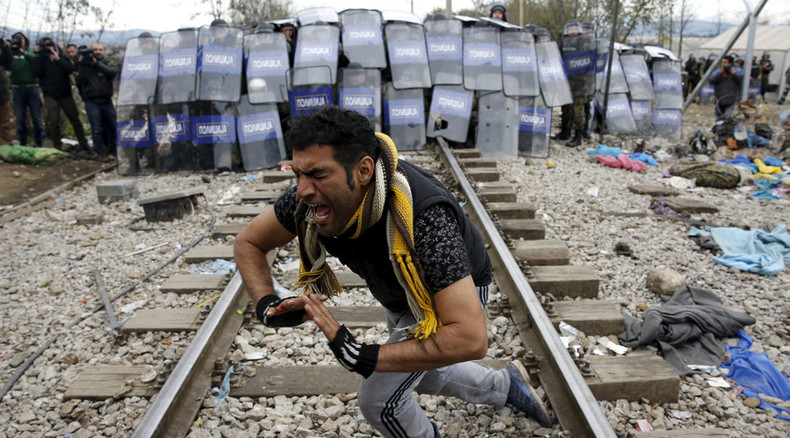 At least 18 riot police officers have been wounded in clashes with a stone-throwing crowd of people designated by Macedonian officials to be "economic migrants," who have been protesting against the erection of a new fence on the border with Greece.
The violence was sparked by an incident with a Moroccan man who hopped onto the roof of a stationary train at the nearby station of Idomeni on the Greek side of the border, and electrocuted himself when he touched the high voltage cables above. The man was taken away with severe burns in a Red Cross ambulance.
An angry crowd of several hundred people bull-rushed the border. Already annoyed at the fence being constructed by the Macedonian army in order to funnel the migrants to established checkpoints, the migrants began pelting stones at the officers.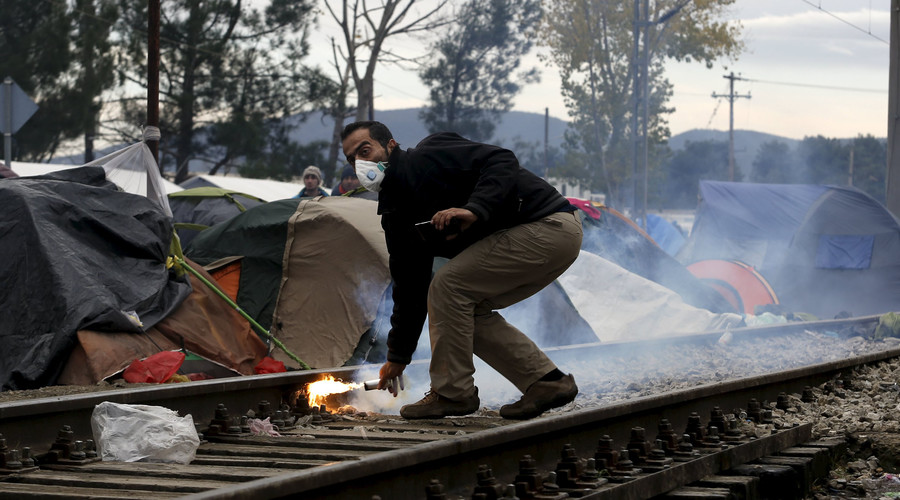 Officers released tear gas and stun grenades to push the rioters back, some lobbing back the stones thrown at them. Macedonian officers had to charge into Greek territory to control the crowd. With multiple officers taken the hospital, the violence abated.
At least 18 officers were injured, according to Macedonia's interior ministry. It did not specify the number of migrants wounded in the clashes.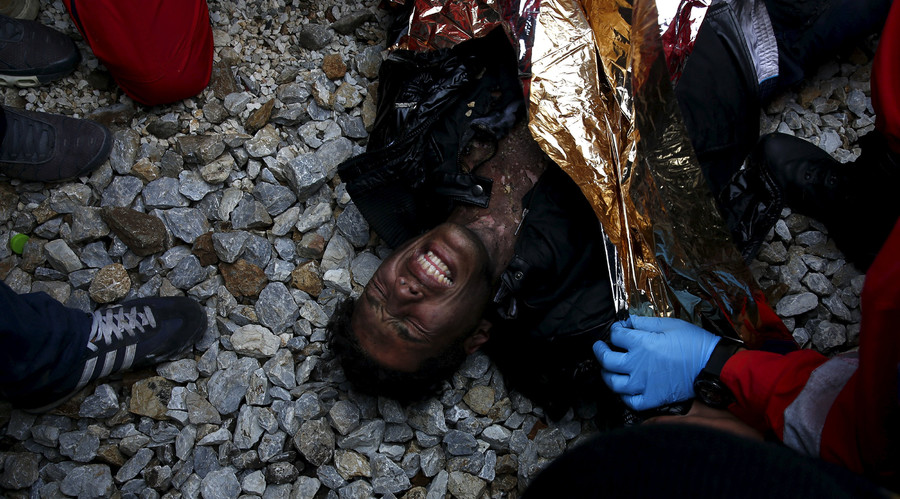 The best part of 800 people stranded at the border spot are from Morocco, Iran, Pakistan and other countries, and have been forced to live in tents or stationary trains at Idomeni. Two weeks ago Macedonia and other Balkan states declared those arriving from these areas "economic migrants," and said they would only allow safe passage to refugees from Syria, Afghanistan and Iraq.
On Saturday, heavy machinery was deployed at the border, as workers and soldiers began sealing up a 2.5 meter-high fence.
"We would like to underline that the border will remain open," said government spokesman Aleksandar Gjorgjiev after Saturday's incident. "We will allow passage for the people who come from war-affected regions as we have done thus far."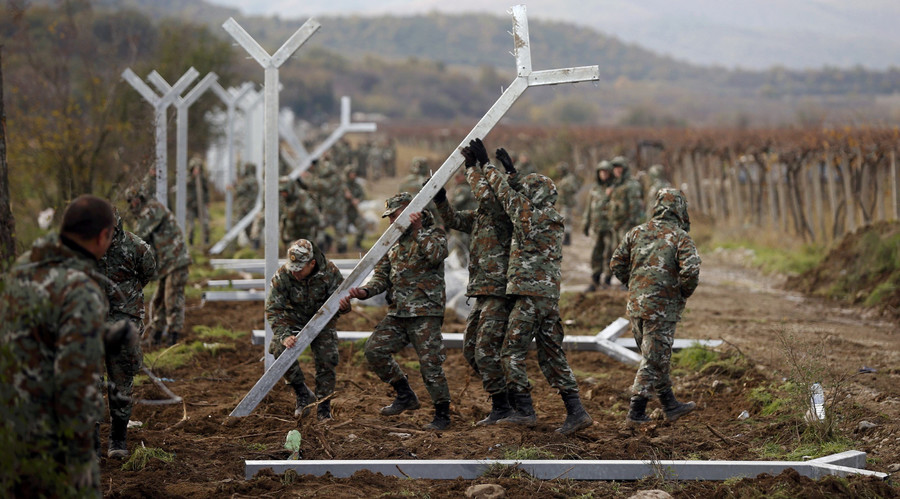 The International Organization for Migration (IOM) says that 105,000 migrants passed through Macedonia in November alone, with most leaving the country as soon as they could, on their way to Germany, and other northern and western EU states.
READ MORE: Dutch welcome: Pig heads left at migrants' camp entrance in Netherlands (GRAPHIC)
Serbia and Croatia have also instituted tighter border controls, which Slovenia will also do shortly. Several eastern European countries, such as Hungary, have constructed permanent fences to control the influx.
More than 720,000 people have arrived in Europe through Greece alone this year, according to the IOM, with just over half declaring themselves Syrian citizens. It is believed that at least two of the perpetrators of the November 13 Paris attacks used fake Syrian documents to transit through the country as refugees.