Arms dealers' gang busted in Moscow, cache includes TNT, grenades & air bomb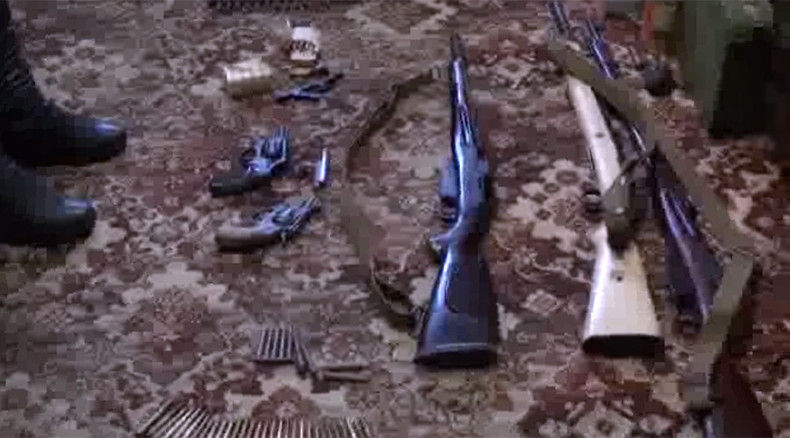 A criminal gang busted in Moscow has been trading explosives and munitions on a large scale, as well as producing homemade bombs to order. Three criminal cases have been initiated.
The massive cache discovered and confiscated by police includes eight kilograms of TNT, 30 hand grenades, antipersonnel mines, mortar mines, an air bomb, 15 artillery shells, 40 electric detonators, 55 handgun parts, about 10,000 rounds of ammunition, and a large amount of gunpowder.
Read more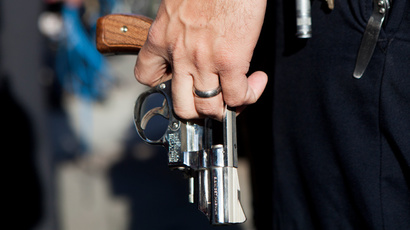 The gang was neutralized in a joint police and Federal Security Service (FSB) sting.
The main cache was found in one of the suspects' garage. During an inspection of the location, a ready-to-use handmade bomb was discovered. The device was destroyed at the scene.
The criminals are thought to be so-called "black diggers," who illegally excavate WWII battlegrounds, often finding medals and other collectors' items, as well corroded handguns that can be renovated.
The gang had three rifles, a machine-gun, two revolvers, a sawn-off shotgun and a number of bayonets.
Police also discovered 17 tubes of the psychoactive substance Taren (Aprophene), an anti-toxin drug found in Soviet-era military first aid kits.