US infiltrates Iran though 'money and sex' – supreme leader Khamenei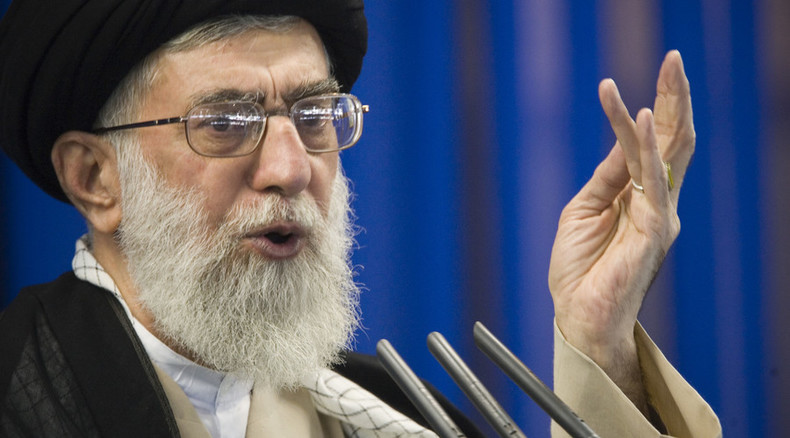 The US is using 'money and sexual attractions' in an attempt to influence and change the lifestyle in Iran, Ayatollah Ali Khamenei, the Islamic Republic's supreme leader, warned.
"The enemy sets up a network within a nation and inside a country mainly through the two means of money and sexual attractions, to change ideals, beliefs and consequently the lifestyle [in Iran]," Khamenei told Iran's Revolutionary Guard commanders.
The supreme leader urged his fellow Iranians not to fall into the "enemy's trap," adding that the Islamic Republic's authorities should treat the American "infiltration" with seriousness.
However, he warned the country's rival political factions off using the issue against one another, AP reported.
"If some are making factional use of this (infiltration), it's a mistake. But these words should not lead to ignoring and forgetting the main issue of infiltration," Khamenei said in comments published on his website and aired on state TV.
Despite Iran and world powers reaching the much anticipated nuclear deal this July, relations between Tehran and Washington remain tense.
Shortly after the signing, Khamenei said that Iran was still at odds with the "arrogant" US over its policies in the Middle East and that it won't change its attitude to Washington.
In November, the US and its allies urged the Iran Sanctions Committee at the UN Security Council to take "appropriate action" against Tehran's after it staged a missile ballistic test.
Earlier this month, Iran has banned all US-made consumer goods due to their ill influence on the population.