Turkish embassy in Moscow pelted by stones as angry crowds protest Su-24 downing (PHOTOS, VIDEOS)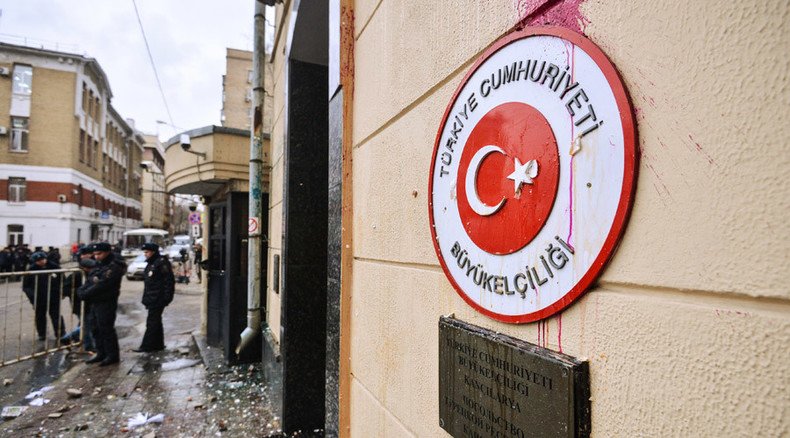 The Turkish embassy in Moscow was pelted with various objects on Wednesday in a furious protest over the downing of the Russian bomber over Syria. Numerous images and videos on social media show broken glass and stained walls.
Several police cordons are seen in images near the embassy. Users on social media wrote that law enforcers have been trying to shield the entrances to the building from protesters.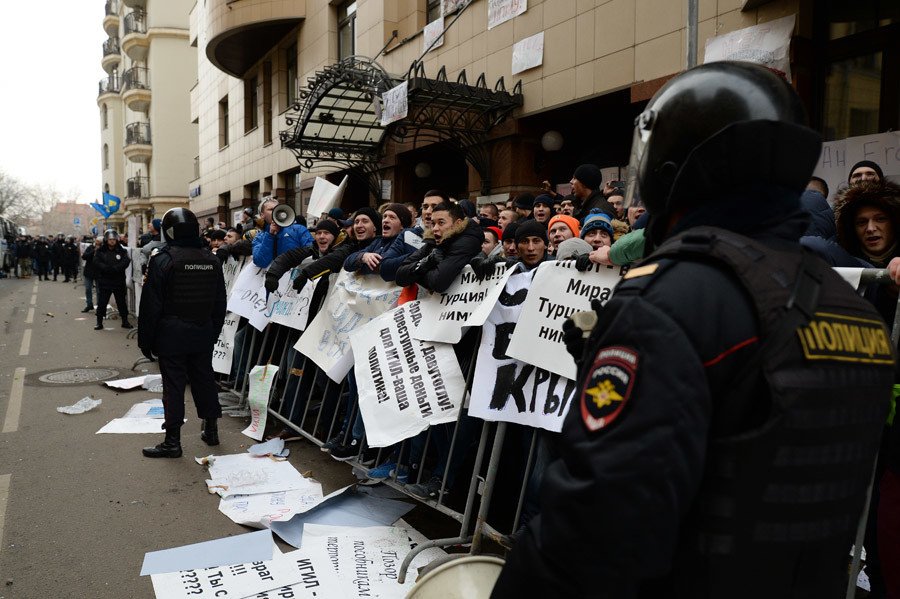 Some of the activists reportedly threw eggs and even paper planes, apparently referring to the downed Russian jet.
"[Tayyip] Erdogan, [Ahmet] Davutoglu, criminal money for ISIS is your policy," read one of the leaflets left near the embassy.
The rally gathered hundreds of demonstrators, according to Russian media.
The protesters have been gathering since Tuesday, after news emerged that the Turkish Air Force had downed a Russian Su-24, which led to the death of one of the aircraft's pilots.
"Turkey, are you for or against ISIS?" one of the banners said in Russian.
READ MORE: #IstandWithRussia: Social media express solidarity with Moscow, mourn killed pilot
Many Russians have also used the hashtag #NotGoingToTurkey, saying they won't travel to Turkey, or buy Turkish food and clothes. Another hashtag is gaining popularity on Russian Twitter -#StabInTheBack, the phrase used by President Putin to describe Ankara's actions.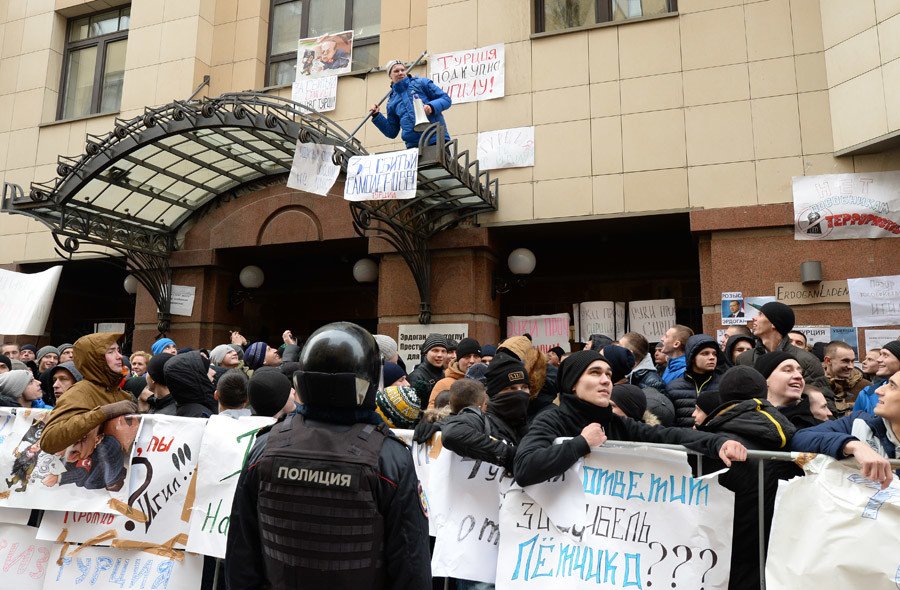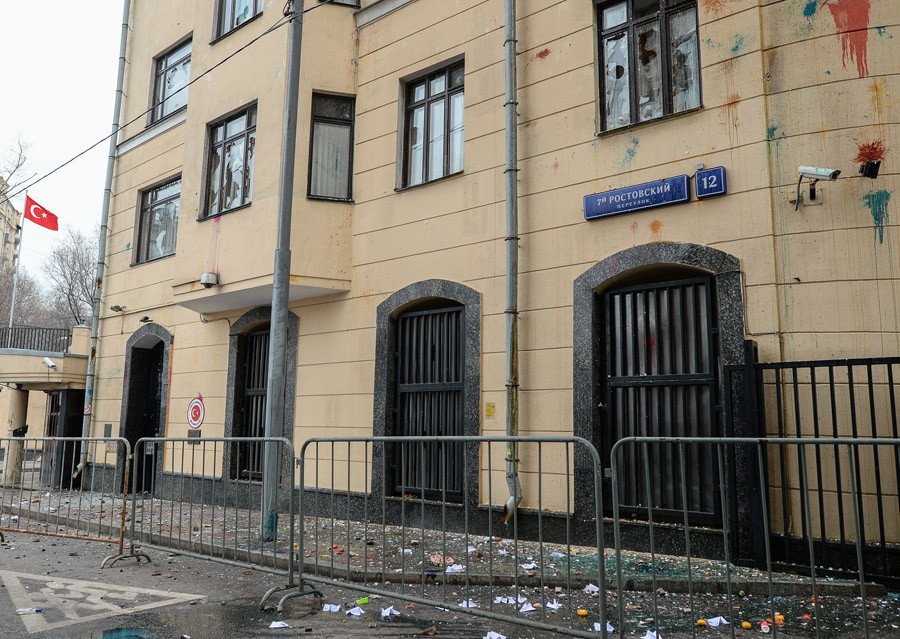 You can share this story on social media: