#IstandWithRussia: Social media express solidarity with Moscow, mourn killed pilot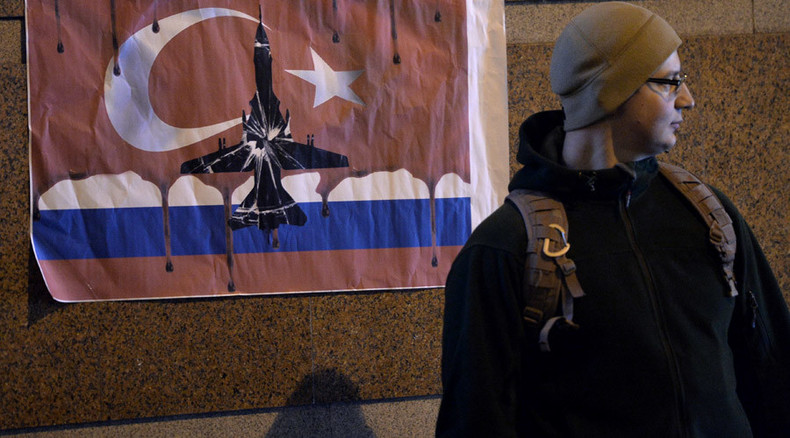 'The pilots died as heroes', 'Russia is the only country that wants to kills ISIS'. People all over the world have taken to social media to express their solidarity with Russia after its jet was shot down by the Turkish Air Force over Syria and the pilot killed.
The users condemned Turkey's actions, saying Russia "is the only country" battling Islamic State militants in Syria – probably the biggest threat to the world.
People also paid tribute to the pilots of the Su-24M tactical bomber, which was performing a combat sortie over Syria near the Turkish border when it was taken out by a Turkish Air Force F16 fighter jet. The pilot's name has not been released.
Russian flags and Russian bear – people are standing with Russia in these difficult times.
Another hashtag is gaining popularity on Russian Twitter -#StabInTheBack as users condemn Turkey's aggression towards Russia. Also Russians, using the hashtag #NotGoingToTurkey, say they won't travel to Turkey, or buy Turkish food and clothes.