Red death: Toxic Brazilian mud reaches Atlantic Ocean (PHOTOS)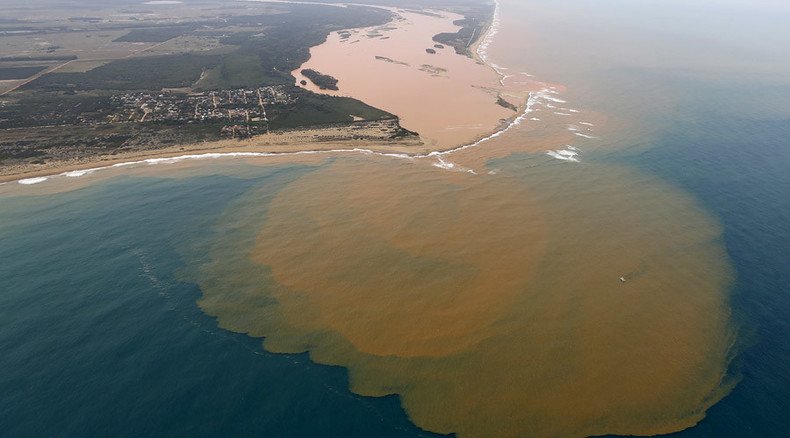 Toxic mud from a collapsed iron mine dam in Brazil has travelled 500 kilometers down the Rio Doce and reached the Atlantic Ocean, threatening endangered leatherback turtles and the river's other aquatic wildlife.
Brazil's biggest environmental disaster ever occurred on November 5 when a Samarco iron mine dam collapsed, releasing sixty million cubic meters of toxic waste.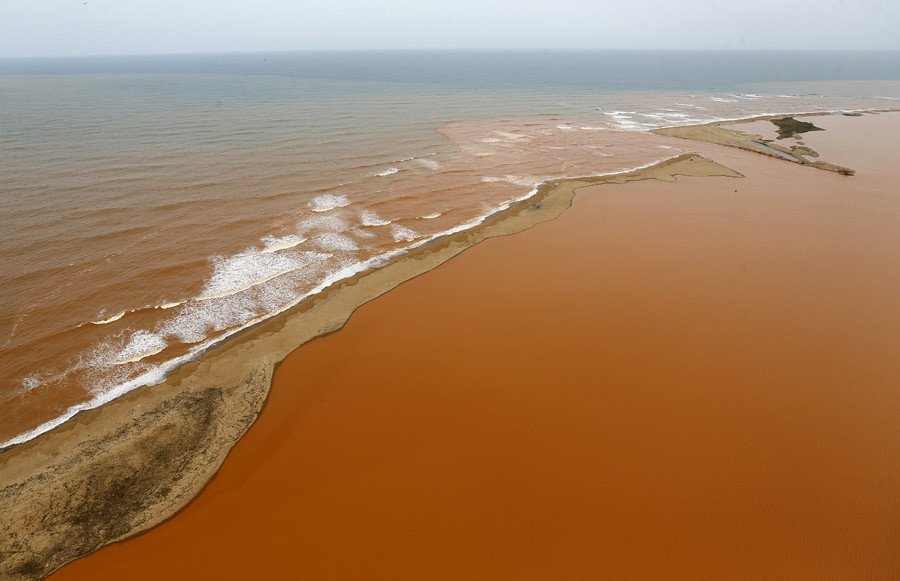 The deadly deluge quickly flooded villages and contaminated rivers in south-eastern Brazil, with 11 people killed and 12 others still reported missing.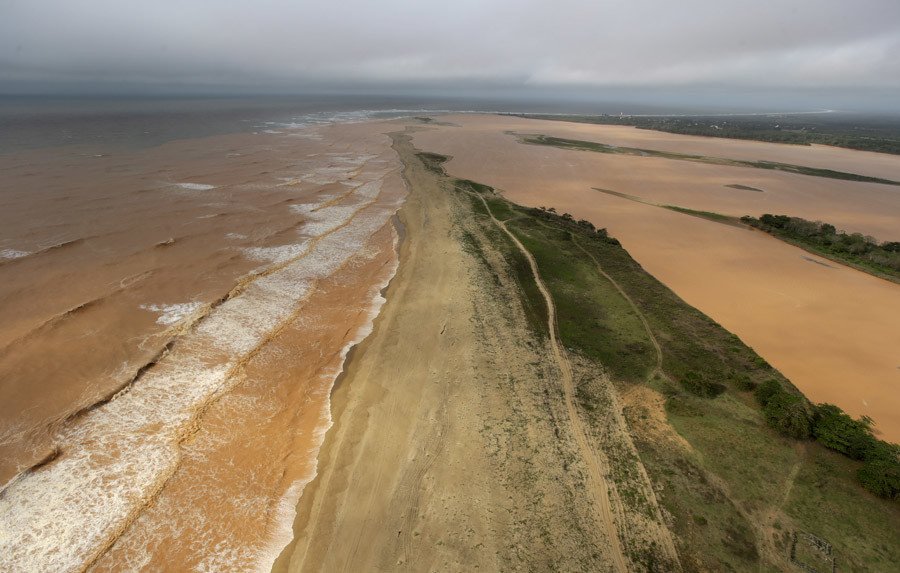 Over the course of the month, the toxic waste travelled more than 500 kilometers downstream to reach the Atlantic Ocean off the coast of the Brazilian state of Espírito Santo.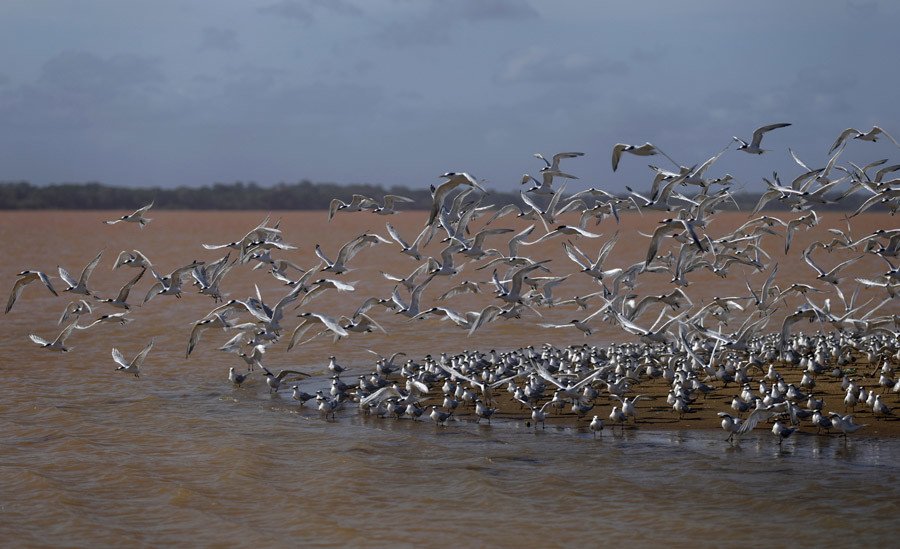 According to estimates from biologists, it will take some 30 years to clean up the Rio Doce basin after mercury, arsenic, chromium and manganese at levels exceeding human consumption limits were discovered in the red mud.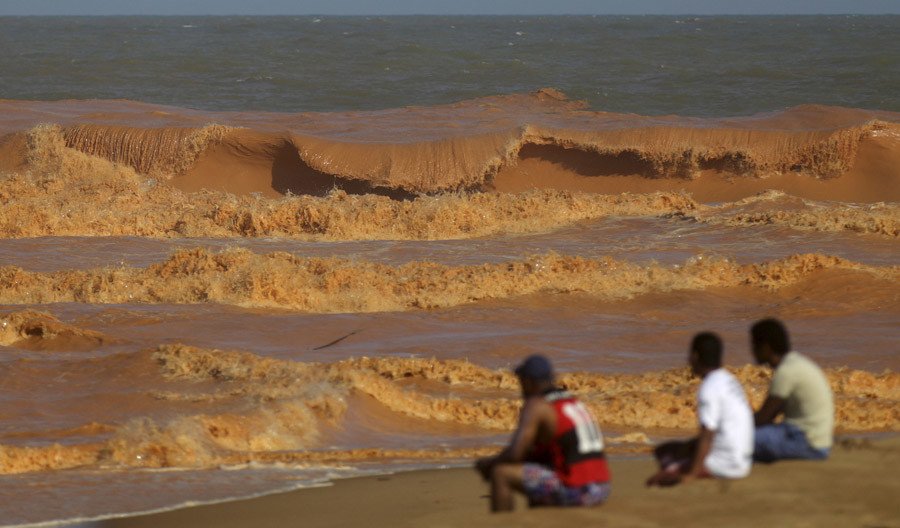 The contamination threatens the Comboios nature reserve, which is one of the world's few regular nesting sites for the endangered leatherback turtle.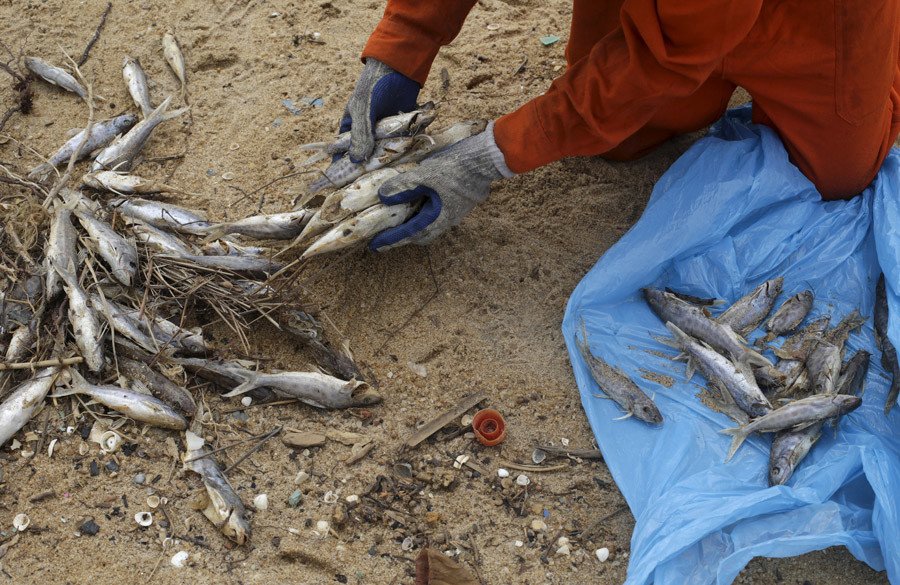 Fish, loggerhead turtles, whales and dolphins are also in jeopardy as scientists fear the toxic water may reduce oxygen and alter pH levels in the water.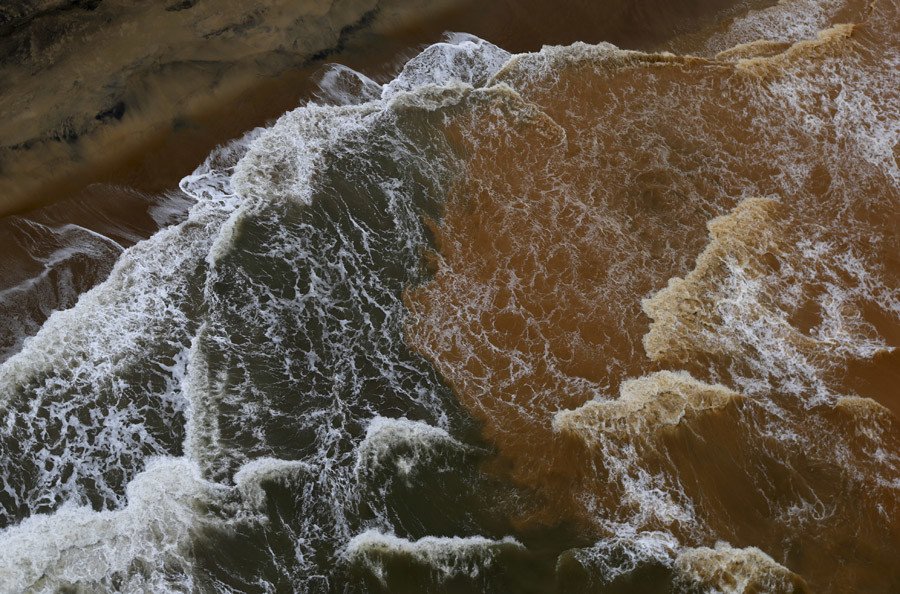 The iron ore mine owner, Samarco, installed nine kilometers of floating barriers in an attempt to protect the Rio Doce river bank.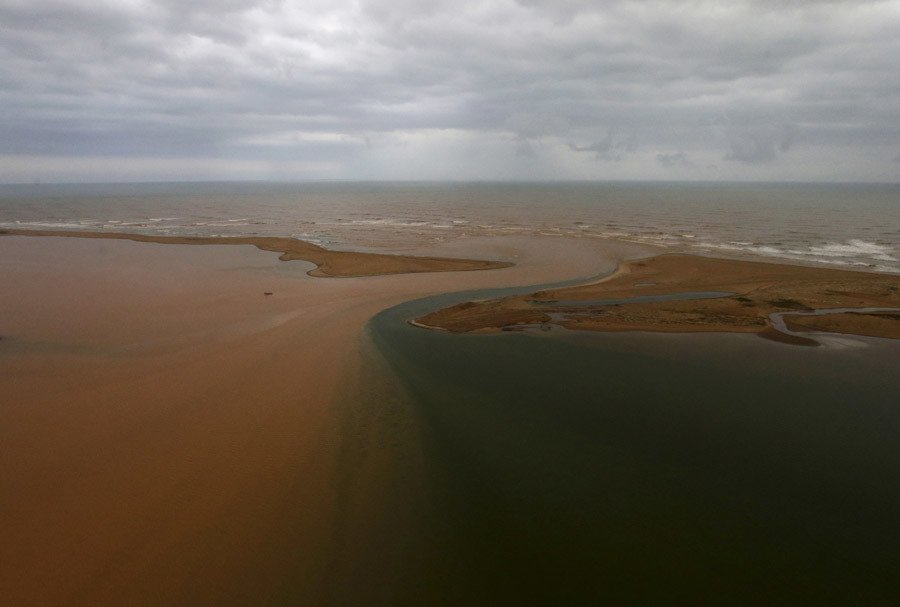 The company also widened the river mouth to speed up the flow of the mud where the toxins are expected to stretch to a wider area and become diluted.
Samarco agreed to pay one billion reais (US$262m) to cover the clean-up costs and compensation.
The mine owner was also fined 250 million reais by Brazil's environmental regulator, with President Dilma Rousseff saying that more penalties may follow from other government bodies.
You can share this story on social media: