Stasi sanctuary? East Germany's former secret service HQ to house up to 900 refugees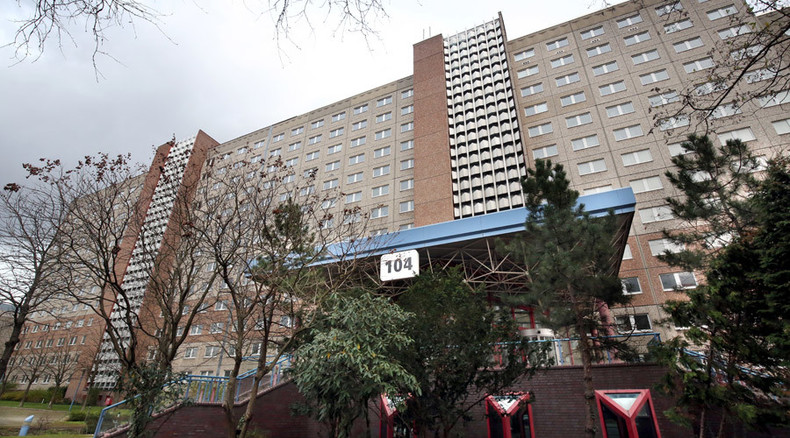 Berlin has come up with an unusual solution to its pressing refugee crisis: Some 900 people fleeing from Syria, Iraq and Afghanistan are being temporarily housed in the dreaded former HQ of East Germany's State Security Ministry – the Stasi.
The building that once was the stronghold of the DDR's legendary security chief, Markus Wolf, dubbed "the man without a face" as Western intelligence famously didn't have a photo of him, now houses 500 refugees. It is being reequipped to accommodate hundreds more, local authorities say.
The repurposed offices will offer shelter to up to six people each. A registration bureau has been organized on the ground floor where all the residents can get an electronic pass to access the building.
On the walls there are notices in three languages: English, German and Arabic. Some volunteer interpreters (also refugees) are helping authorities communicate with the refugees.
"The rooms will finally be used for something meaningful," Ruediger Kunz, spokesman for the German Red Cross (DRK), was cited as saying by Berliner Zeitung. He said that the building currently lacks showers and bathrooms but the problem will be solved soon.
The refugees will have to spend in the building up to three months before being relocated to more permanent accommodation.
The main Stasi building with the office of its former head, Erich Mielke, will remain a museum, German media outlets report.
About 7,000 employees worked in the Stasi headquarters in the Berlin district of Lichtenberg until the fall of the Berlin Wall in 1989, when it was stormed by protesters who wanted to prevent its staff from destroying secret documents. In the 1990s, the foreign intelligence wing was used by Deutsche Bahn, the national rail company, but in recent years it has not been used at all, despite the fact that the German government pays 570,000 euros per month for it.
Amid a record influx of refugees, Germany has been turning various historic buildings into shelters for refugees. In October, the former Tempelhof Airport was also converted into a temporary home for asylum seekers.