French man urges fellow Muslims 'to break Islamists' jaws' to protect the Republic's values in video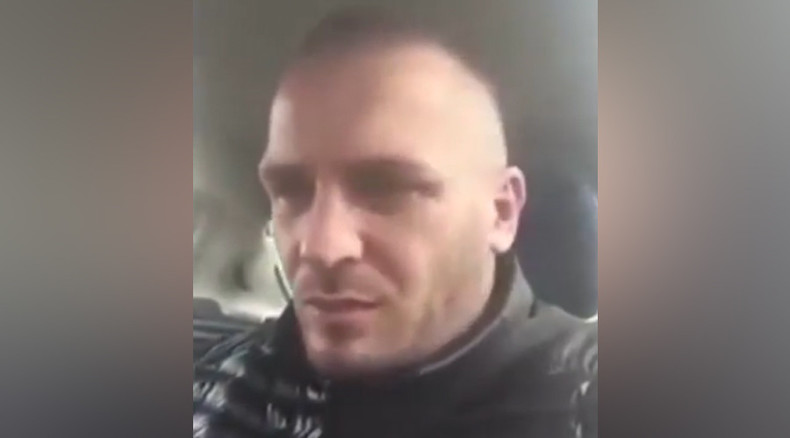 Watch this young French Muslim, who is "sick" of Islamist terrorist attacks, give a two-minute online speech addressed to all Muslims. His main point: no one can fight extremists as well as the non-radical Muslim community.
READ MORE: 'No right to kill': Muslim's furious response to Paris killings (VIDEO)
"I'm sick of these attacks … Let's protect our beautiful religion, let's track down these imposters who pass for Muslims and kill people," the man exclaims emotionally.

The man also says it is the Muslim community that should do something about it.

"It's not the government that is going to do the work, not state security or intelligence service. It's us, us Muslims, who go to the mosque, us Muslims, who share the values of the [French] Republic, [it is us] who should inform the authorities at the slightest [suspicion]," the man says, raising his voice.
Some Muslims seem to fear they will be branded as snitches if they go to the officials – however, the man claims the contrary.
"It's the opposite! Because with these views, they will blow you up – or your mother or sister will be there. Rise up and show who we are: if they come to talk and try to brainwash you, track them down and break their jaws, because the solution can only come from inside, from us Muslims!"
"It's up to us not to stay silent, deaf and blind!" the man in the video concludes emotionally.
His address has become an online hit, with the original Facebook post gathering over 6.3 million views and over 227,000 shares since November 18. The video has recently been reposted with English captions on LiveLeak and gathered over 50,000 views in one day. Many commentators have praised the speech, with some calling it "stirring," while skeptics say they don't believe the man is being honest.
READ MORE: 'You're a virus, we're the cure': Anonymous takes down 20,000 ISIS Twitter accounts