Sinai plane bomb 'an attack on Russia, right to self-defense will be exercised in full' – Lavrov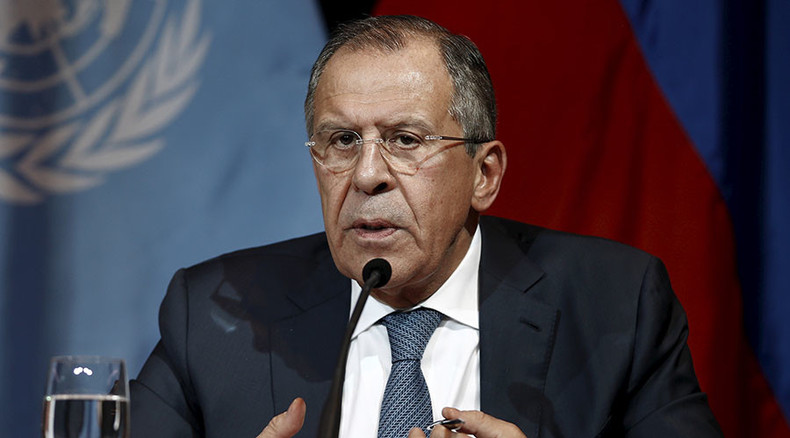 An attack on the A321 plane is an attack on Russia, and the country's right to defend itself will be exercised in full, Foreign Minister Sergey Lavrov stated. The number of people killed, he said, elevated the attack to the national level.
The comments on the air tragedy over Sinai were voiced at a news conference with Lavrov's Lebanese counterpart in Moscow on Wednesday, and they come on the heels of an investigation that determined the cause of the crash to be an improvised explosive device.
They also follow President Putin's decision to pursue the issue on the basis of Article 51 of the UN Charter, which grants a sovereign state the right to collective self-defense in the event of an attack on it.
"The terrorist act in the Sinai Peninsula was an attack on Russian citizens, which is equivalent to an attack on the state," Lavrov told reporters.
"The right to self-defense will be exercised by all available means – both political and military, and with the use of special services and intelligence," Russia's top diplomat added.
Meanwhile, Moscow is continuing to receive and analyze data from its foreign partners on the investigation.
"For obvious reasons, the information cannot be made public," Lavrov said.
READ MORE: US intentionally spare ISIS in Syria, want terrorists to weaken Assad – Russian FM

The Russian Metrojet passenger plane, flying from Sharm el-Sheikh to St. Petersburg, crashed in Egypt's Sinai on October 31, killing all 224 people onboard. It was revealed that the aircraft was downed by a bomb planted on board by terrorists. The jihadist group Islamic State (formerly ISIS/ISIL) claimed responsibility for the attack.