Putin: Closed-door TPP-style talks no way to facilitate Asia-Pacific growth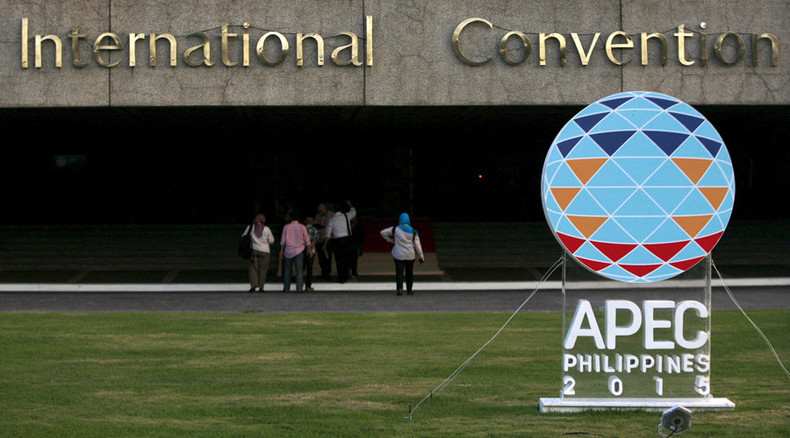 Deeper regional integration, carried out openly and based on mutual consensus, is the key to spurring Asia-Pacific economic growth, Vladimir Putin wrote in an article ahead of the Asia-Pacific Economic Cooperation (APEC) summit in the Philippines.
Trade can't remain the sole driving force behind economic growth in the Asia-Pacific, as the region now requires "additional agreements covering services, investment, non-tariff barriers, competition policy, and subsidies" that can only be reached through mutual consensus, the Russian president stressed in the article, which has been published in Rossiyskaya Gazeta and other news outlets.
According to Putin, "deeper regional economic integration" may provide a solution for current economic difficulties.
He singled out the Eurasian Economic Union (EAEU) – established on January 1, 2015 to bring the economies of Russia, Armenia, Belarus, Kazakhstan, and Kyrgyzstan closer – as a successful example of this kind of "responsible and transparent partnership".
EAEU's willingness to cooperate with other countries in the region and its agreement to participate in China's Silk Road Economic Belt initiative will "give a big boost to effective integration of the Asia-Pacific economies," Putin said. "The creation of new free trade zones will help to create good conditions for liberalizing trade and investment flows in the region," he wrote.
READ MORE: WHO chief raises 'serious concerns' over TPP impact on vital drug prices
However, the President added that "the confidential fashion in which the Trans-Pacific Partnership (TPP) negotiations were conducted is probably not the best way to facilitate sustainable growth in the Asia-Pacific region."
The US-brokered TPP agreement between 12 Pacific Rim countries was reached on October 5, 2015 after seven years of talks that were conducted in secrecy behind closed doors.
"We believe that the strategic road ahead lies not only in increasing the number of free trade zones, but also in joint development and implementation of the best liberalization practices among all APEC members," Putin wrote.
APEC should maintain its key role in "developing in the [Asia-Pacific] region a common and open market, free of discrimination and bloc-based barriers," he added.
READ MORE: Putin: ISIS financed from 40 countries, including G20 members
In this regard, the President stressed the importance of effective implementation of the Beijing roadmap approved in 2014, which calls for APEC to contribute to establishing an Asia-Pacific free trade zone. "Realizing the APEC countries' development potential will take more than just reaching agreement on the rules of the game for today's trade flows. We need to work out common approaches to development and regulation of the emerging markets that make up the digital technology-based 'new economy,'" Putin wrote.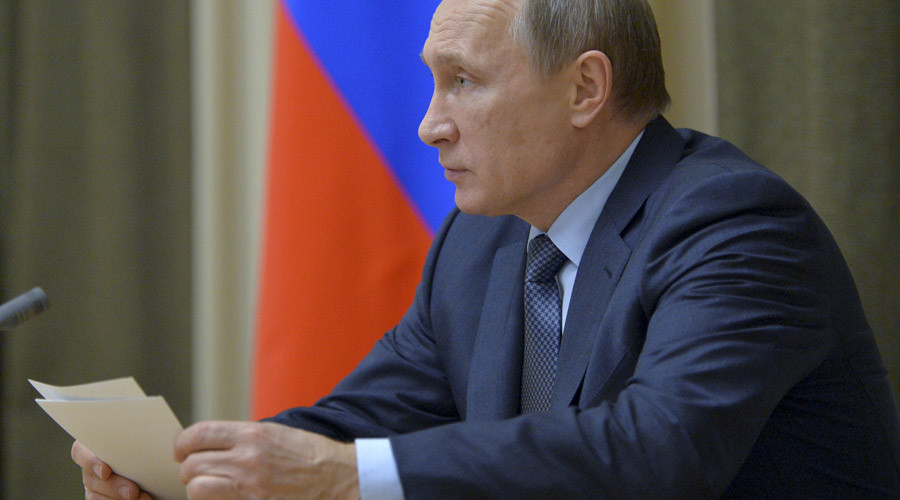 Russia commitment to the well-being of the Asia-Pacific is demonstrated through the country's active involvement in region's new financial institutions – the [New Development] Bank BRICS and the Asian Infrastructure Investment Bank, he wrote.
The president also praised Russia's efforts to create a more business-friendly environment, which have resulted in the country moving up 69 points in the World Bank's Doing Business rating – from 120th place to 51st place – over the last four years. Meanwhile, Moscow has been investing heavily in developing Russia's Far East in order to achieve "greater integration with the Asia-Pacific region and create an important infrastructure link between the Asia-Pacific region and Europe," he wrote. Putin also addressed energy security and long-term climate regulation, calling them essential elements for the growth of the Asia-Pacific area.
READ MORE: TPP revealed: Pact details ignite debate over privacy, internet freedom, whistleblowers
"The scale and diversity of APEC's tasks is very impressive. I believe that we will be successful in resolving these tasks if we keep to the fundamental principles of working together as partners and acting in the interests of our peoples and our efforts to create a united Asia-Pacific family," the president wrote in concluding his article. The APEC summit is scheduled to take place in Manila in the Philippines on November 18-19.The Asia-Pacific Economic Cooperation forum was established in 1989 to unite 21 Pacific Rim economies and promote free trade throughout the Asia-Pacific region.