WHO chief raises 'serious concerns' over TPP impact on vital drug prices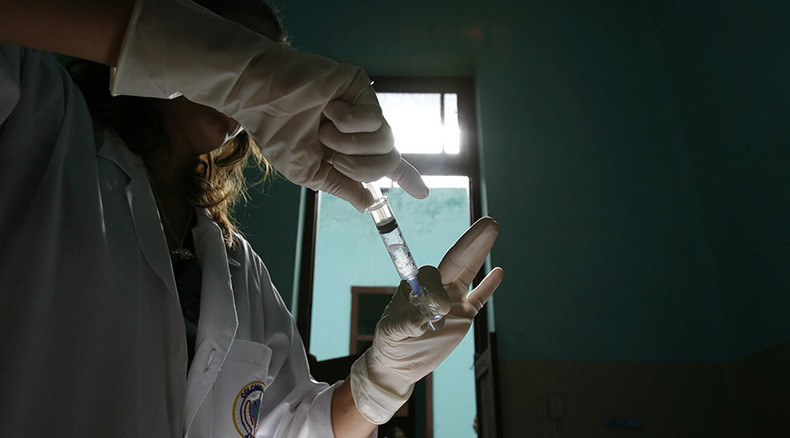 The head of the World Health Organization has voiced concern over the impact the newly formed 12-nation Trans Pacific Partnership will have on vital drug prices, as it could limit the availability of cheaper generic medicines in favour of patent holders.
"I have been hearing some serious concerns that the Trans Pacific Partnership [TPP], the biggest trade agreement ever, may adversely affect the market for generics and biosimilars and increase the cost of medicines," Margaret Chan, the head of the World Health Organization, said in Geneva.
Dr Chan: Ending epidemics & ending preventable deaths require a massive scaling up of interventions. Who will implement? Who will pay?

— WHO (@WHO) November 12, 2015
Part of the problem with the potential price hikes stems from "intellectual property rights and the patent system," she explained. With soaring prices on patent-protected drugs, people in poorer nations can only rely on the makers of generic versions.
"If these agreements open trade, yet close the door to affordable medicines, we have to ask the question: Is this really progress at all?" Chan wondered.
While acknowledging that medical breakthroughs comes at an "astronomical cost," Chan pointed out that medicine for Hepatitis C, which affects the liver, is becoming unaffordable for the poor with newer drugs costing up to $1,000 a pill.
"High prices block access. Hepatitis C affects 150 million people, mostly in poor countries. Unless we get prices down, people will be left behind."
Chan added: "Let me ask you. What is a fair profit for a pharmaceutical company? To what extent does the market exclusivity conferred by patent protection actually stimulate innovation?"
The brainchild of the United States, the TPP agreement covering 12 countries in the Pacific Rim, was signed on October 5, following seven years of negotiations.
Opponents of trade pact have long argued it will give big pharmaceutical companies new rights and powers to increase medicine prices and limit access to cheaper generic alternatives. The price, they argue would rise for vital medicine, as pharma giants will squeeze out smaller market players through a monopoly on drug patents. The TPP's new rules, opponents also say, would undermine government efforts to contain rising medicine prices in developed countries.
LISTEN MORE: