Blood-chilling 1st moments of Bataclan attack, police shoot-out with terrorists emerge (VIDEO)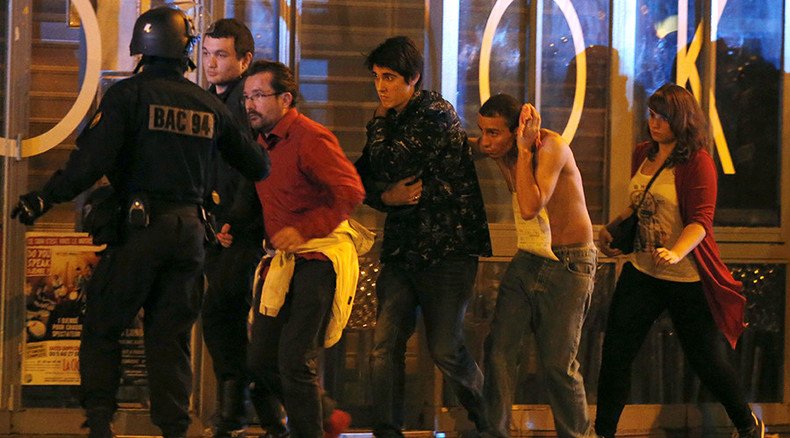 Terrifying footage of the first moments of the Bataclan concert hall attack and the shoot-out between the police and the terrorists has appeared online.
The first video shows the band, Eagles of Death Metal, performing onstage. Suddenly, loud gunshots are heard and the crowd's cheers stop.
The band members see what is happening and flee the stage in panic.
The firefight is also depicted in another video: loud gunshots can be heard, with the security forces taking cover behind a wall of a nearby building.
Gunfire sends police officers scattering, but they soon return to their positions to face the attackers.
The death toll in the multiple attacks across Paris on Friday evening is currently 129.
The majority of casualties occurred during the attack and hostage-taking at the Bataclan concert hall.
You can share this story on social media: