Fire devastates city hall in Paris suburbs (PHOTOS)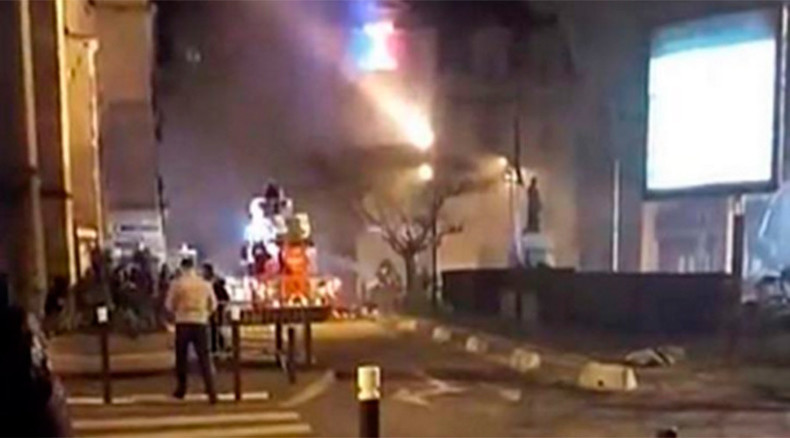 A huge fire has damaged the city hall in the Villejuif commune in the southern suburbs of Paris. It is unknown what caused the blaze, which comes a day after a series of deadly attacks struck France's capital.
Fire brigades were deployed to the scene and reportedly managed to contain the fire, witnesses wrote. There have been no reports of injuries or casualties. Those in the vicinity of the blaze were quick to post images of the inferno on social networks.
Villejuif, which has over 50,000 people, is located only seven kilometers from the center of Paris.
It is unclear what caused the fire and whether it may be connected with the deadly Paris attacks that struck the city on Friday, killing over 120 people and injuring dozens more.