Suspension of Russian athletic teams over doping 'too harsh' – national federation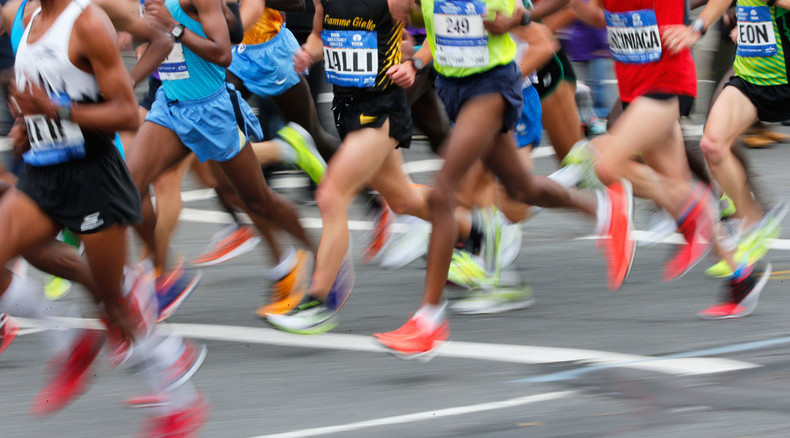 The IAAF's decision to suspend the national athletic federation ARAF, thus barring Russian teams from competing internationally, is an overreaction, the Russian organization's head says.
"I believe the IAAF decision to be too harsh," ARAF acting President Vadim Zelichenok told the R-Sport news agency. "But it was taken and we will be working to resolve this situation."
"The priority is to allow our athletes to compete internationally again and first and foremost get to the Rio de Janeiro Olympics in 2016," he added.
READ MORE: IAAF suspends Russian Athletics Federation over doping scandal
The International Association of Athletics Federations provisionally suspended the All-Russian Athletics Federation on Friday amid an ongoing doping scandal. This is so the commission can hammer out a final decision for the IAAF's ruling council to vote on. This is expected within two months.
"There is no certainty that we can fix things, but our chances are higher than 50 percent," Zelichenok said. "I see nothing criminal at the ARAF that we cannot deal with. We will fight."
The Russian Olympic Committee said it was prepared to take the initiative in reforming the ARAF according to recommendations from the IAAF and the World Anti-Doping Agency (WADA), the organization's head Aleksandr Zhukov said on Saturday.
"This must be done well and fast, so that our athletes can take part in the Olympic Games. I am certain our actions will be supported by the IOC, WADA and athletics federations," he said.
READ MORE: 'IAAF credibility in tatters' - Russia's Sports Minister to RT
Earlier Russian Sports Minister Vitaly Mutko lashed out at the IAAF decision, saying the organization was biased against Russia. He told RT the IAAF undermined its own credibility by suspending the Russian federation.
In a separate statement, Zelichenok said he was prepared to resign if necessary. Sports Minister Mutko said Russia was prepared to sack any ARAF manager suspected of being involved in doping schemes.
LISTEN MORE: